10/08/2021
Joan Eardley: Centenary
The Scottish Gallery, Edinburgh, and online
30 July – 28 August 2021
When I was a child
we counted the crests of the waves
way out to sea.
We called them
white-bearded billy goats.
Now there are so many tumbling about
and the wind won't allow
us to stand still,
the whipped up waters
emerald green
under the scudding clouds,
or stop thinking how
far we were
and are
from where we wanted to go.
Way Out to Sea, © 2021 David Gilbert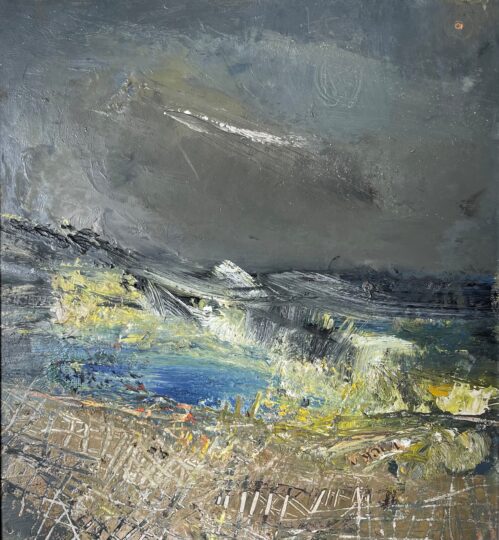 Although it is said that the English-born Scottish painter Joan Eardley (1921-63) was not bothered by, or interested in, becoming a successful painter, nor by making it commercially, there is no doubt that she was passionate about her calling, and her death, at the age of 42, from breast cancer, cut short her career in its prime. Who knows how much further she might have gone had she lived on?
To mark the centenary of her birth, the Scottish Gallery in Edinburgh is hosting a celebratory, two-room exhibition of her works from its collection – including the best-known and well-loved earlier sketches and paintings of street urchins in Glasgow, but with a focus on her later years in the remote north-eastern coastal village of Catterline, south of Aberdeen.
Read the full review here