16/09/21
Interview: Yoan Capote
Yoan Capote (b1977, Pinar del Río, Cuba) makes work that addresses social and political issues of a timeless nature. Coming from and working in Cuba, he is haunted by a history of migration, and this is something he frequently refers to in his work. He makes paintings, sculptures and photographs in which representations of landscape and the sea become metaphorical illustrations of psychological or emotional experiences. He received the Unesco prize during the 7th Havana Biennial, with the artists' collective DUPP, and he represented Cuba at the 54th Venice Biennale.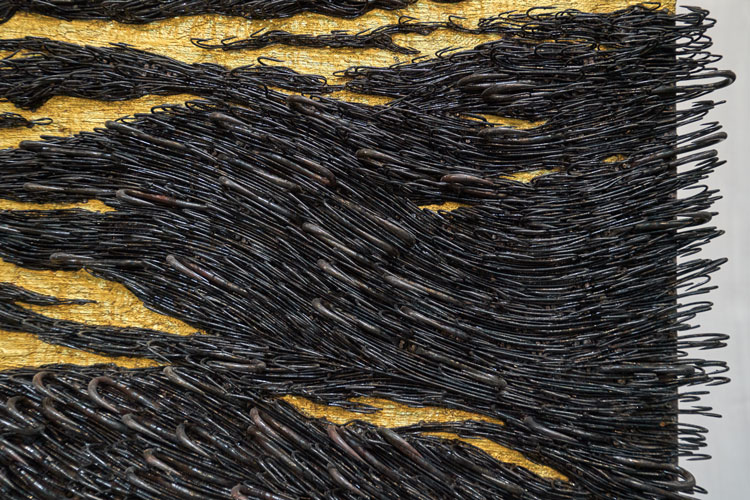 For his third solo exhibition at Ben Brown Fine Arts, London, entitled Requiem, he has made a series of large-scale painted seascapes – some stretching up to three and a half metres across. These comprise multiple panels, like the altarpieces in medieval churches. Again referencing migration and death, they have also, unsurprisingly, been affected by the experience of the pandemic.
Capote spoke to Studio International by email in the run-up to the exhibition.
Read the full interview here