06/07/21
Interview: Cathie Pilkington
Cathie Pilkington (b1968, Manchester) is known for her surreal and uncanny work, frequently displayed in domestic settings, employing her trademark bricolage dolls, and the use of fabric and found objects, to create immersive settings, in which things are never quite as they seem, and viewers are forced to repeatedly circle back on themselves and look again.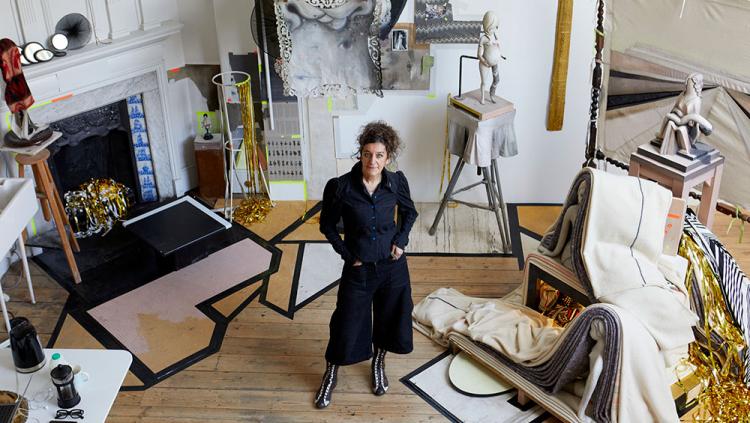 For her current exhibition at Karsten Schubert in London, entitled Estin Thalassa ("behold the sea"), Pilkington has taken epic motifs relating to apocalypse and disaster, as well as found objects – such as masking tape from her studio and deflated footballs – and fabric, on which she has drawn with felt-tip pen. Picking up on theoretical concepts from the work of Anton Ehrenzweig (1908-66), a theorist and Goldsmiths lecturer, Pilkington questions the boundaries between mediums, genres and even one work and the next. She also reflects on her own position within the (patriarchal) history of sculpture – especially in light of her new role as Keeper of the Royal Academy Schools.
Pilkington spoke to Studio International in the run up to the installation of her exhibition.
Read the full interview here