18/06/20
Interview with Matthew Burrows
Matthew Burrows (b1971, the Wirral) is a painter through and through, even though his strategies for approaching his work include numerous analogies to try to free himself from the weight of art history. His canvases are built up with thin layers of paint, creating the effect of a textured piece, woven in and out, much like a basket. He likes to think of the horizontals and verticals as a play between a structure that is given and a process that is open.
Burrows is also the artist behind the enormously successful #ArtistSupportPledge, a simple idea, launched on Instagram just before lockdown in the UK, and now a worldwide phenomenon, earning many artists more than ever before, and proving to be self-sustaining for the community. Using the hashtag #ArtistSupportPledge, artists and makers post works for sale on social media, which must be £200 or under, with the implicit promise that, once they have sold £1,000 worth, they will buy a work by someone else, thus feeding back into the economy, creating a form of subsistence culture.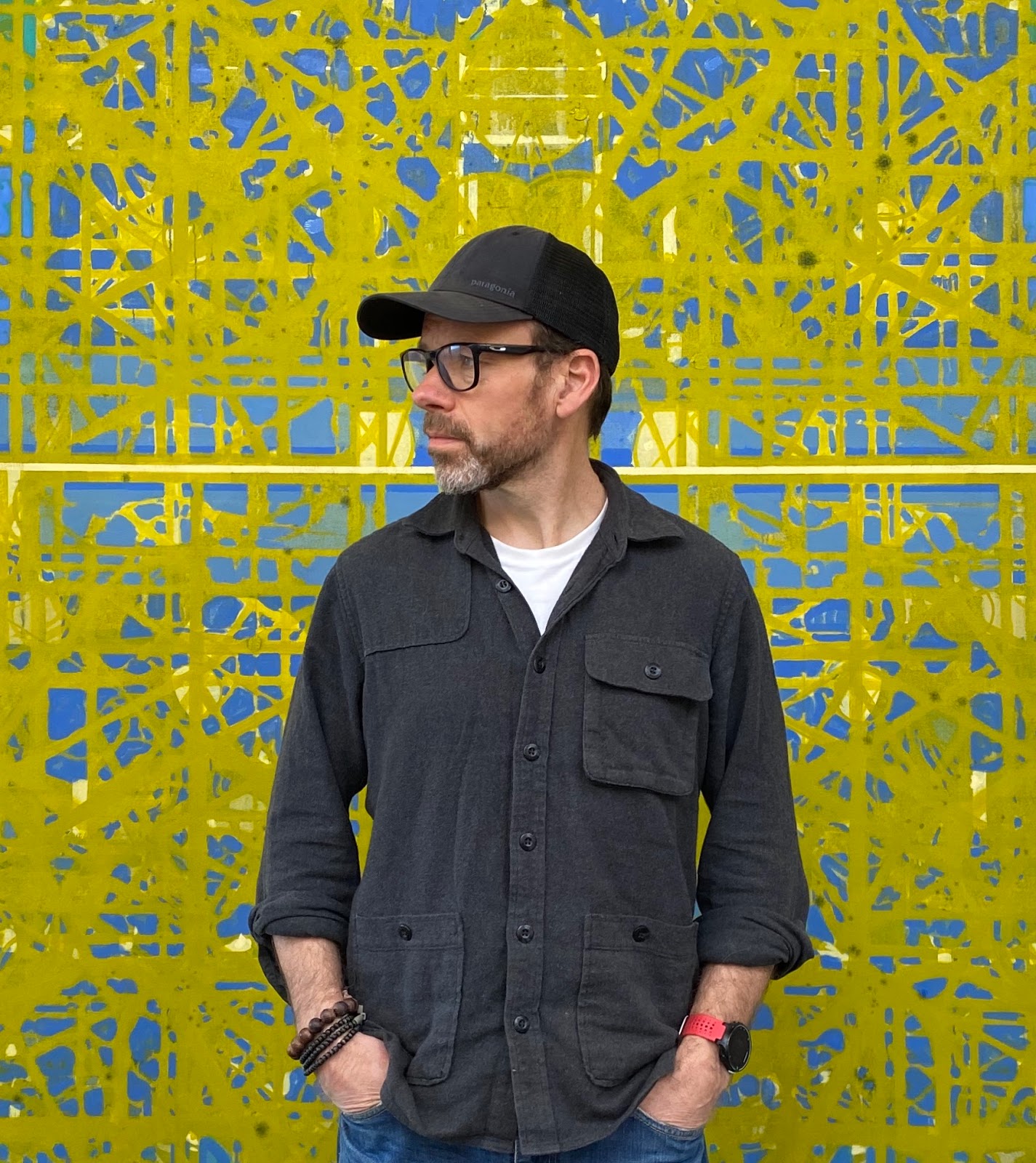 Burrows studied as an undergraduate at Birmingham School of Art (1990-93) and graduated with a master's degree in painting from the Royal College of Art in 1995. He lives and works in East Sussex, where the landscape, and his endurance runs through it, form an integral part of his practice.
Burrows spoke to me for Studio International about how the pledge came about, his hopes and plans for its future, his thinking about his practice, and how he hopes to return to being a full-time artist very soon.
Read the full interview here