18/07/17
Ida Applebroog: Mercy Hospital
Hauser & Wirth, London
19 May – 29 July 2017
In 1969, Ida Horowitz (b1929), a
struggling artist and mother of four, recently moved from Chicago to San Diego,
was driving her two young sons to the zoo when suddenly she felt herself
unravelling. She was unable to tell red from green, and her children had to
guide her through set upon set of traffic lights. Later that day, recognising
the danger, she checked herself into the mental health ward
of Mercy Hospital.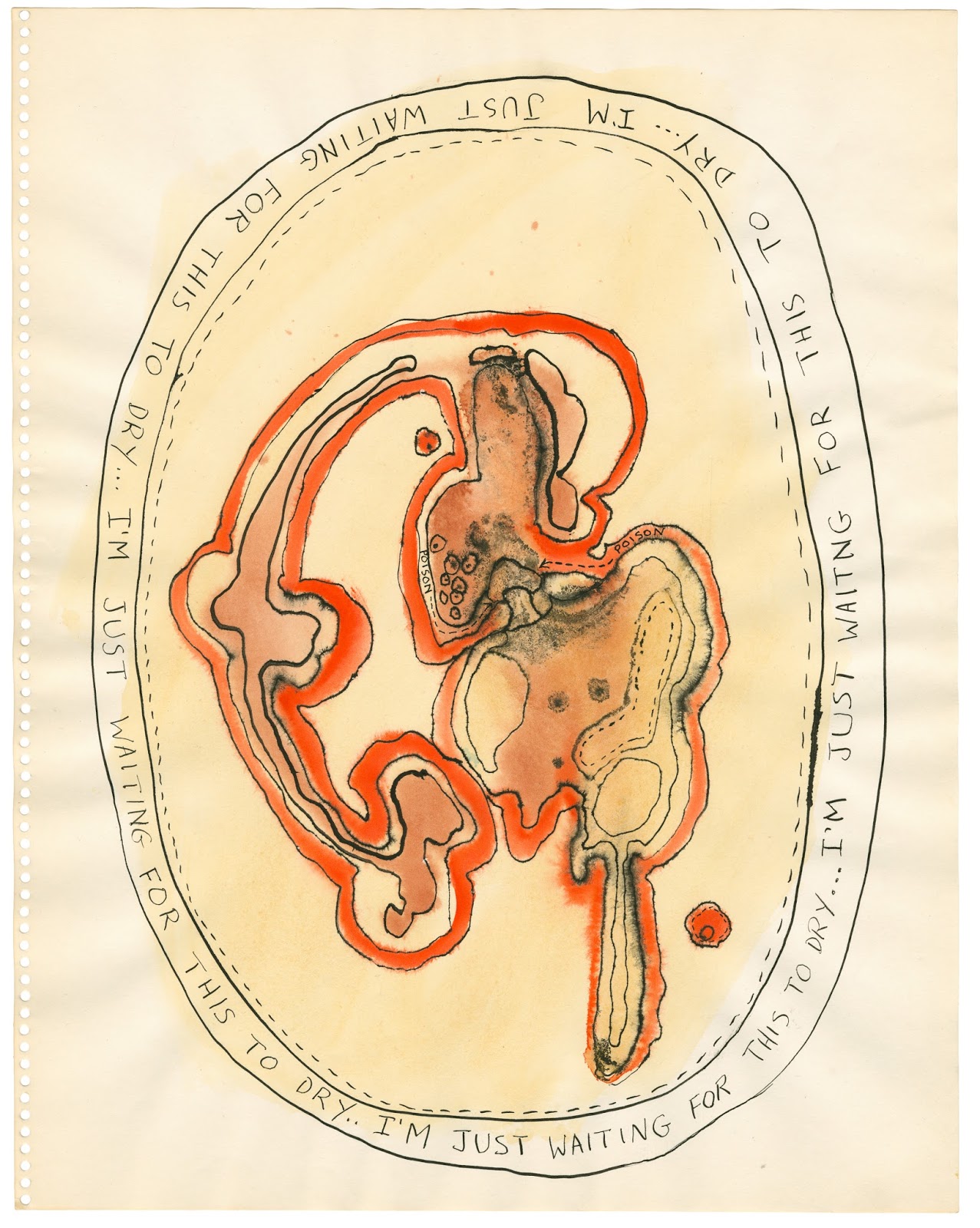 Ida – who went on to become the
internationally successful feminist artist Ida Applebroog (a made-up surname adopted
when she felt the need to distance herself from both her maiden name,
Appelbaum, and her married name, Horowitz) – had with her a sketchbook. During
her six-week stay on the ward, she filled this with drawings and scribbled
thoughts, and it is these excavations of her mind that now – after 40 years buried
in a basement locker, until they were rediscovered by an studio assistantin 2009 – fill the walls
of Hauser & Wirth London's south gallery in a revealing and insightful show.
Read the review here