01/02/17
Jamie Crewe: Female Executioner
Gasworks, London
26 January – 26 March 2017
We all look for others like us whom
we can look up to, be they a celebrity, or a historical or literary figure.
Being slightly behind the Brookside Beth generation of young lesbians, I found
myself clinging to moments shared between Shannon and Mandy in Home and Away;
somehow excruciatingly sitting through the Ellen (DeGeneres) coming out episode with
both my parents (and my father never watches
mainstream television); and wallowing in the tragedy of Radclyffe Hall's Well
of Loneliness, when I discovered (and, if I remember correctly, unauthorisedly
borrowed) a copy in the school library. Agonising as it was, this story became
personal, offering me context, affirmation and companionship. Recently, I was
on a panel with the trans artist, Simon Croft, and the trans activist and
academic, Natacha Kennedy, looking at the story of the Chevalier d'Éon, an
18th-century French diplomat, spy and soldier, who lived life variously as a
man and a woman, considering the inherent problems with re-interpreting this
history now, achronologically, as a transgender one, when this term did not
come into being until the final-third of the 20th century. It is this problem
of what happens "when a queer, transfeminine artist tries to touch, reflect on,
or rehabilitate a historical work of fiction that seems to offer them
ancestry", that Jamie Crewe (b1987) tackles head on in their exhibition, Female
Executioner, at Gasworks, commissioned through the Freelands Artist Programme.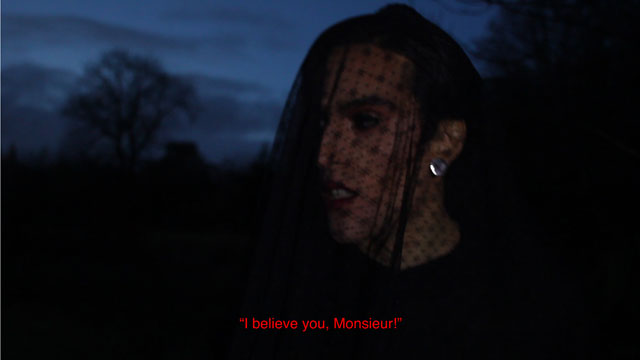 Read the full review here