8/11/16
Val Wolstenholme Clay
'Outside the window,
there slides past that unimaginable and deserted vastness where night is coming
on, the sun declining in ghastly blood…'[i]
Thus describes Angela Carter, in her novel Nights at the Circus, a scene that could
be one of Val Wolstenholme Clay's paintings. Or is it the other way round? For
during a year working in Rome, Wolstenholme Clay spent time at the Villa
Borghese, 'where, around the magic hour, as the sun starts to go down, these
dramatic long shadows appear….' In this fantastic light, she saw 'enormous trees
silhouetted against the sky,' like characters from a circus, only missing the ringmaster,
inspiring her next series of paintings.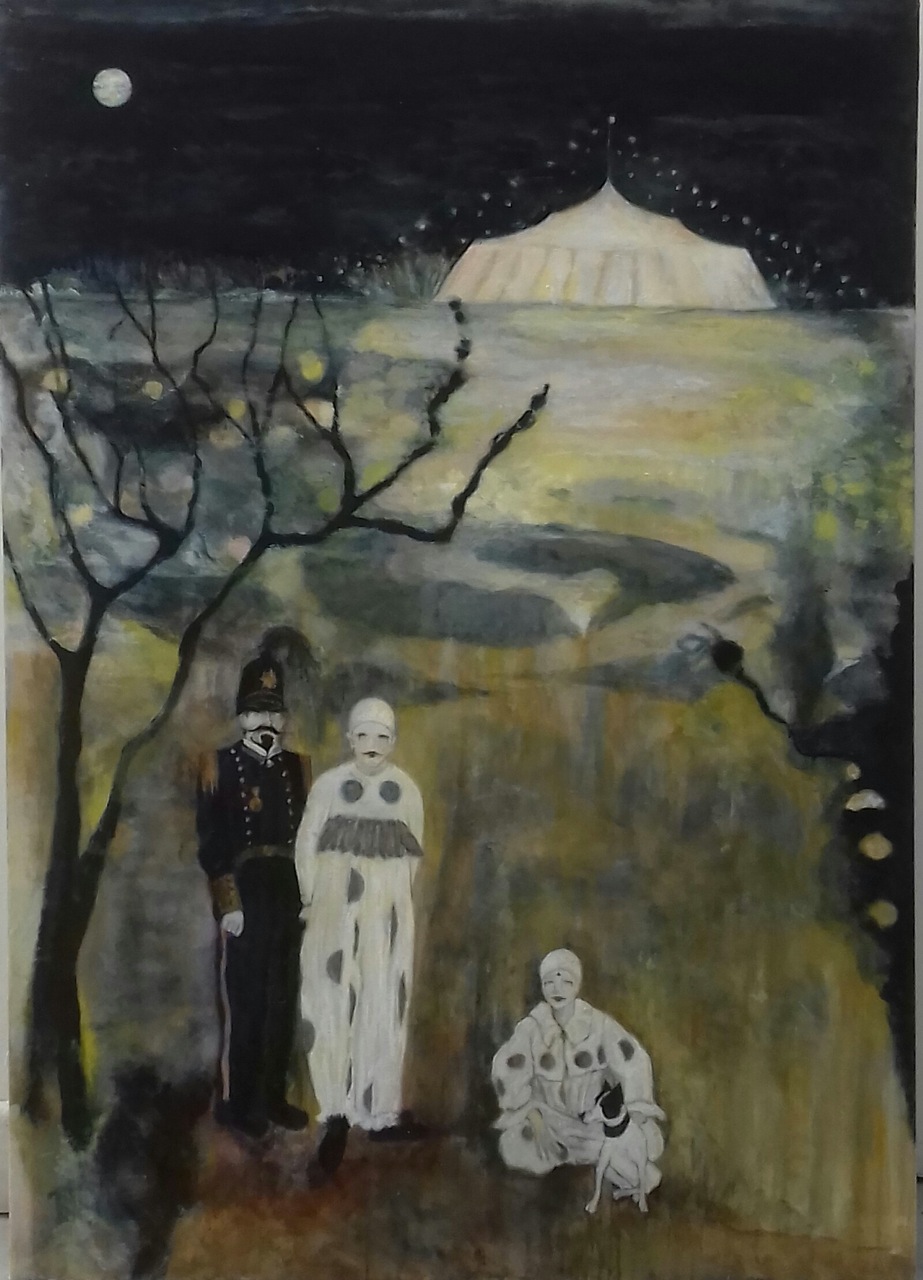 In Three Wise Men,
these characters collide and, by the light of the full moon and the twinkling
lights above the distant big top, they stand poised for action, if only someone
would give them the cue. The watery mist throws a veil across the scene,
rendering it indistinct and dreamlike – reach out and it might dissolve.
Wolstenholme Clay has an eye for composition and a love of
the visual. Although imagery is the driving force, the narrative element is
also key to her work: that idea of character and story; creating a scene, not
just a landscape. Her pictures have that 'once upon a time' quality of a fairy
tale, making anything possible, inviting viewers in to take part in the telling
of the tale. In her latest works, she plays with a limited palette, creating a
specific ambience of magical mystery: the twilight hour.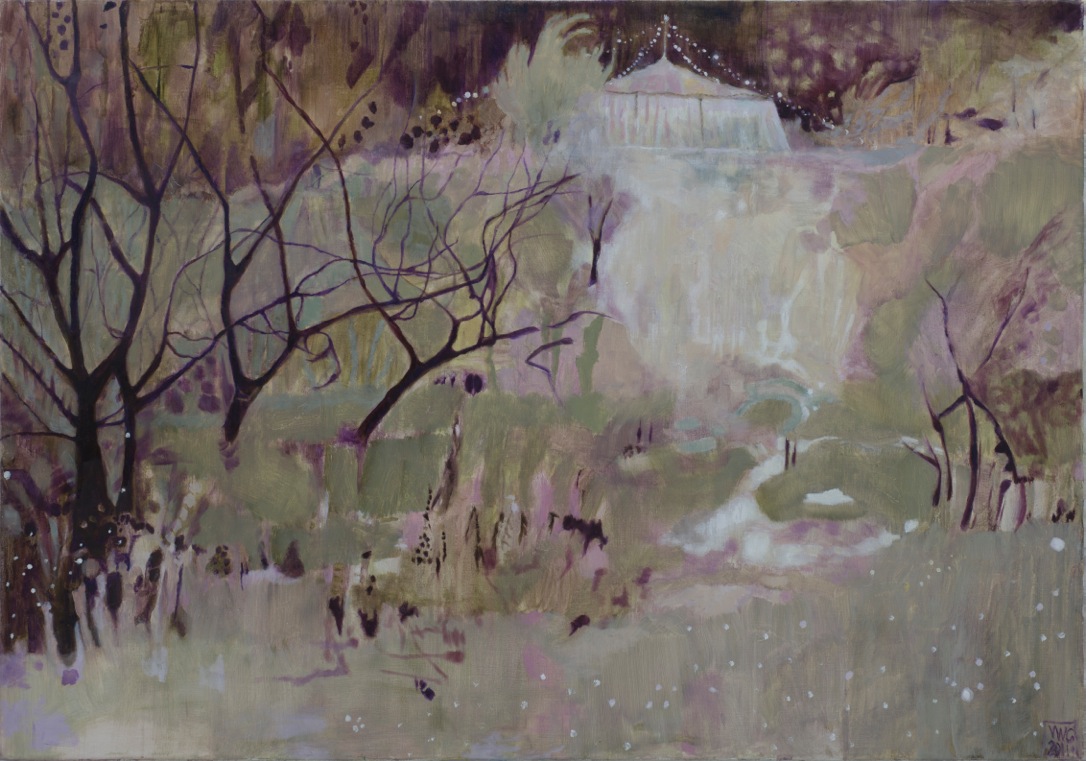 In Nights at the
Circus, the big top appears from behind the lilac branches and snow-white, frosty
curtain. The paint is thin, the image fragile – again a hazy moment in an
unrealised story – yet there is much lurking just beneath the surface,
undergrowth breaking through and clouds crystallising behind the fleeting
flakes. Myriad plotlines are waiting to unravel.
Wolstenholme Clay also paints portraits, but sees them as
the landscape of a face. She seeks to
capture 'an unusual beauty' – something which appeals to her. 'You have to fall
a little in love with your subject' after all. This beauty might be strange,
sometimes dark, a little sinister even, but her figures and faces are alluring
and full of potential – you want to engage in a conversation with them, unearth
their stories.
Working with oils, the transitions remain visible on the
surface of the canvas, the paint swirls into Van Goghian trees and clouds.
There is an alchemy at play before our eyes. The ringmaster could appear at any
moment. The stage is set. And there is magic in the air.
© Anna McNay, September 2016
Website: http://www.valwolstenholmeclay.com/#/
Images © the artist
Three Wise Men
Nights at the Circus
---
[i]Angela Carter, Nights at the Circus, Chatto & Windus, 1984