Bhupen Khakhar: You Can't Please
All
Tate Modern
1 June – 6 November 2016
From a distance, the paintings in
this exhibition look like large-scale Indian miniatures, with their vibrant
palette and simplified, flat, illustrative characters. Look more closely,
however, and there are floating figures that could be from Marc Chagall,
foliage that looks like something from Henri Rousseau,
elements of pop art, and then, uniting it all, a devotional style that could be
straight out of 14th-century Sienese painting. This stylistic symphony is
punctuated by a wry humour and narrates contemporary scenes – often multiple scenes per work – of Indian life: the life
of ordinary workers and tradesmen; of the artist and his older, male lovers;
and of the degeneration of his body as he fights, and ultimately loses, his
battle against prostate cancer. Comprising 91 works from across five decades,
this is the first international retrospective of the work of Bhupen Khakhar
(1934-2003) since his death and, according to incoming Tate Modern director
Frances Morris, it is "part of the spirit of the bigger international story
that the new Tate Modern [to be opened to the public on 17 June after its £260m
extension] is dedicated to".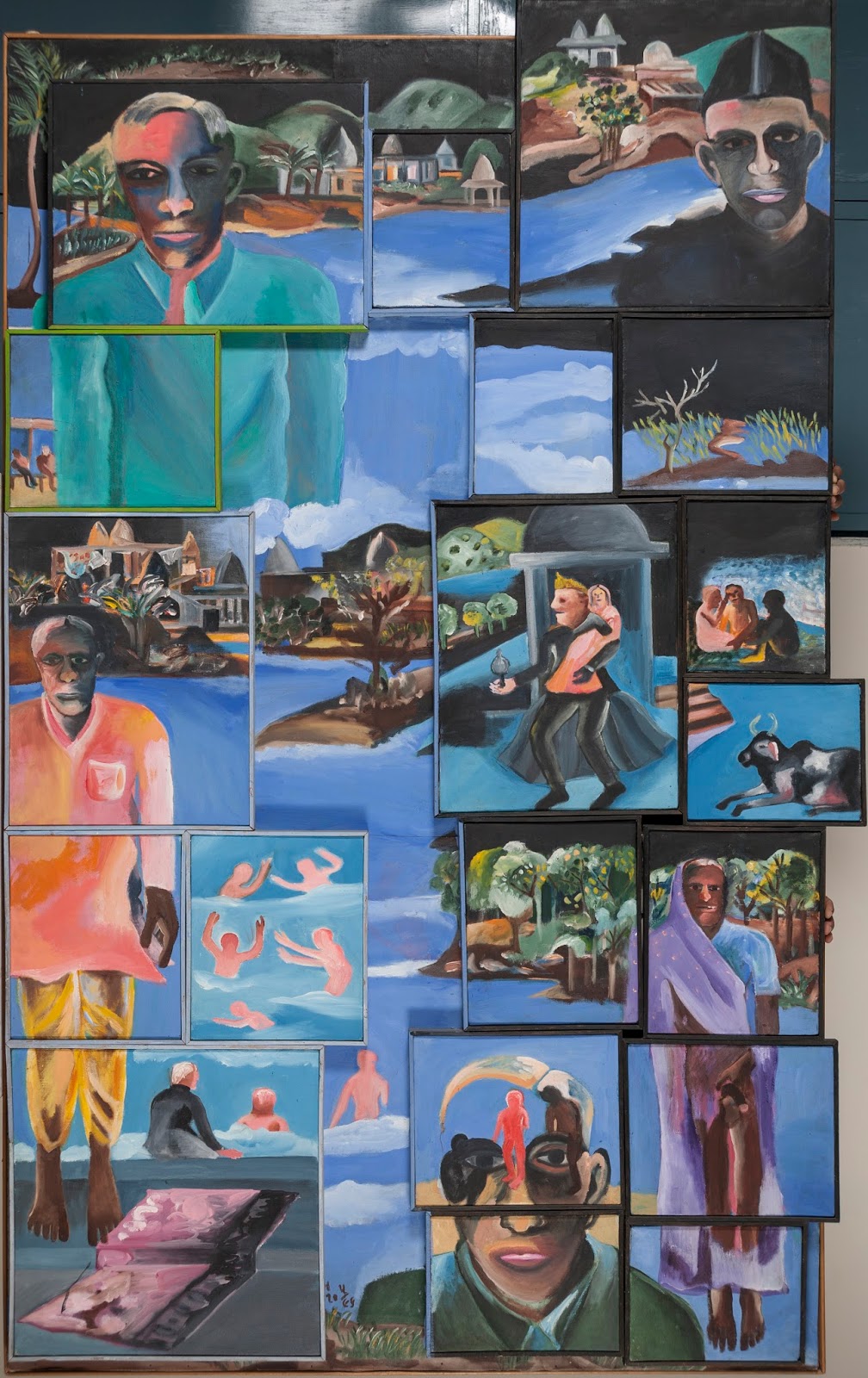 This political aspect is drawing
the exhibition both praise (for widening the version of art history shown to
the British public) and criticism (for being no more than just a politically
correct gesture and disregarding the quality – or lack of quality – of the
work), and it is true that, with paintings quite this steeped in narrative, the
average visitor to the gallery might find him- or herself struggling to
identify without some prompting as to the sociocultural references at hand.
That said, there is much that can be drawn from the works with just the basic
information provided in the wall texts and, moreover, need one necessarily always
comprehend every last dot and dash in order to enjoy something for its aesthetic
merits? This is perhaps the biggest misconception of people who worry about
going to a gallery because they "don't know enough" – and it is a shame,
because it is only through looking (and then perhaps reading a little
background or context afterwards), that one learns anything at all. I would
thus urge would-be visitors not to be put off by a lack of familiarity with
Indian culture or history, regardless of what some critics say.
Read the rest of this review here