14/06/16
A Geometry of Freedom
Essay in the publication to accompany
Alexandra Haynes: The Shapes of Nature
Art First
16 June – 12 August 2016
Alexandra Haynes' paintings speak of journeys. The organic,
spiralling shells; the succulent cacti; the brightly coloured, tropical flowers,
seaweed, fish and butterflies are all souvenirs of her travels: sometimes to
places as far afield as Barbados or the Kimberley in Western Australia, other
times just along the coast to Cornwall. But it is her body of work as a whole
that represents the greatest journey – a journey of self-discovery and of
finding, developing and learning to enunciate her own pictorial language.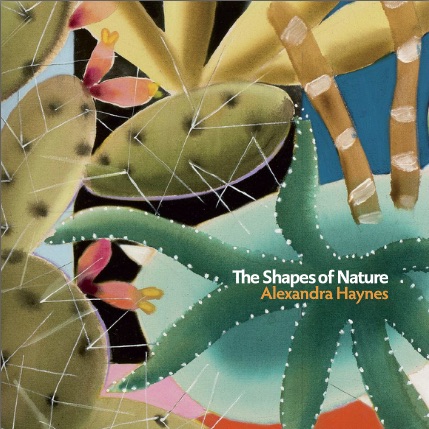 Haynes had a meteoric rise to success when, at the age of
twenty-one, she was 'spotted' by Brian Sewell during her mid-term exhibition at
Cheltenham School of Art in 1987 and selected as one of ten young painters for
the summer show of students and graduates promoted annually by You Magazine and
The Mail on Sunday. As a direct result of this, she was asked to accompany
restaurateur Peter Langan to Los Angeles to produce a series of canvases for his
intended – but sadly never to be opened – restaurant there. Cheltenham were
reluctant to let her go before having completed her degree, but Haynes, enthusiastic
about this first prospect of transatlantic travel, was determined, and her
adamancy paid dividends when she was introduced to and befriended by David
Hockney.
Read the full essay in the catalogue, available from Art First and online here