04/05/16
Tulip
By Celine Marchbank
Hardback, 152 pages
ISBN 978-1-907893-87-2
Published by Dewi Lewis Publishing
Since the age of 16, my room has scarcely ever been without
a vase of flowers. It began when I was diagnosed with Hodgkin's Lymphoma.
Throughout my treatment – even when I was in an isolation ward and not allowed
them – people would send me beautiful bouquets. Their vivid colours and sweet
scents cheered up the room, but, as they began to fade, the omen of impending
death became too prescient and they had to be replaced by fresh specimens, full
of life and renewed hope. And so the cycle goes on. 20 years later. I survived.
The flowers die, but new ones take their place and accompany me on my journey.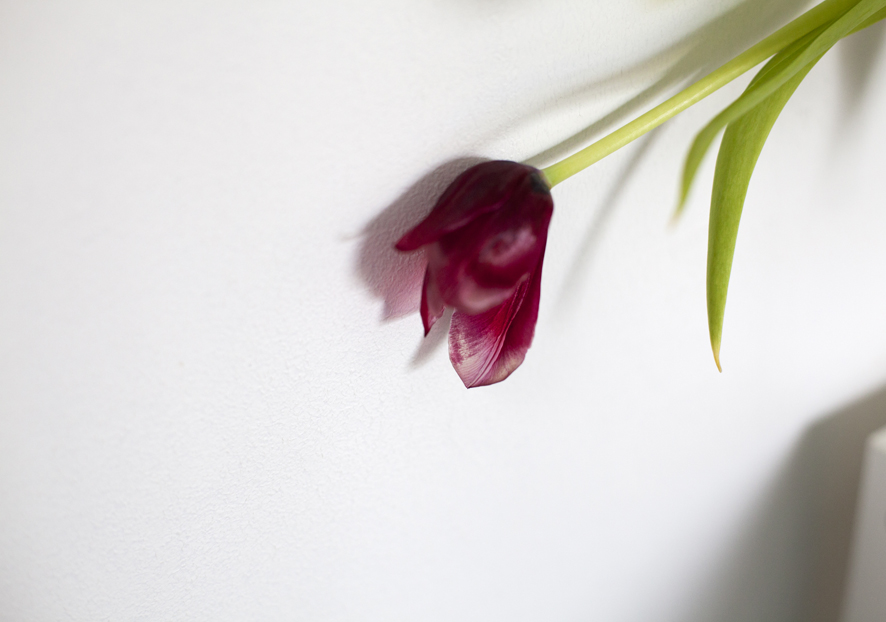 For Sue Miles, flowers also played a significant role in her
cancer journey. Unfortunately, unlike me, she did not survive. Her stage 4 lung
cancer had already spread throughout her body by the time of diagnosis. But her
daughter, documentary photographer Celine Marchbank, made it her project –
their shared project, in fact – to capture on camera the last years of Sue's
life. An edited compilation has now been published by Dewi Lewis Publishing as
the beautiful visual memoir, Tulip.
"This was obviously a very painful time for me, but I always felt it was
important to record it in some way," writes Marchbank in the foreword. "I'm a
documentary photographer after all and so, more than ever, I felt the need to
record everything, like some kind of magpie collecting thoughts and moments
rather than shiny things."
Read the full review here