Through a Queer Lens:
Portraits of LGBTQ Jews
Jewish Museum London
11 February – 17
April 2016
LGBT History Month might be over, but there's still time to visit the Jewish Museum in Camden to see a vibrant celebration of LGBTQ Jewish life in the UK.
Through a Queer Lens is a photographic project co-ordinated by trans
activist Surat-Shaan Knan and shot by black queer artist Ajamu on his camera,
which he affectionately calls Bessie, after the bisexual African-American jazz
and blues singer, Bessie Smith. Hanging in the entrance hall, on bright red
walls, the 20 striking large format black and white portraits greet everyone,
for free, as they queue to buy their tickets.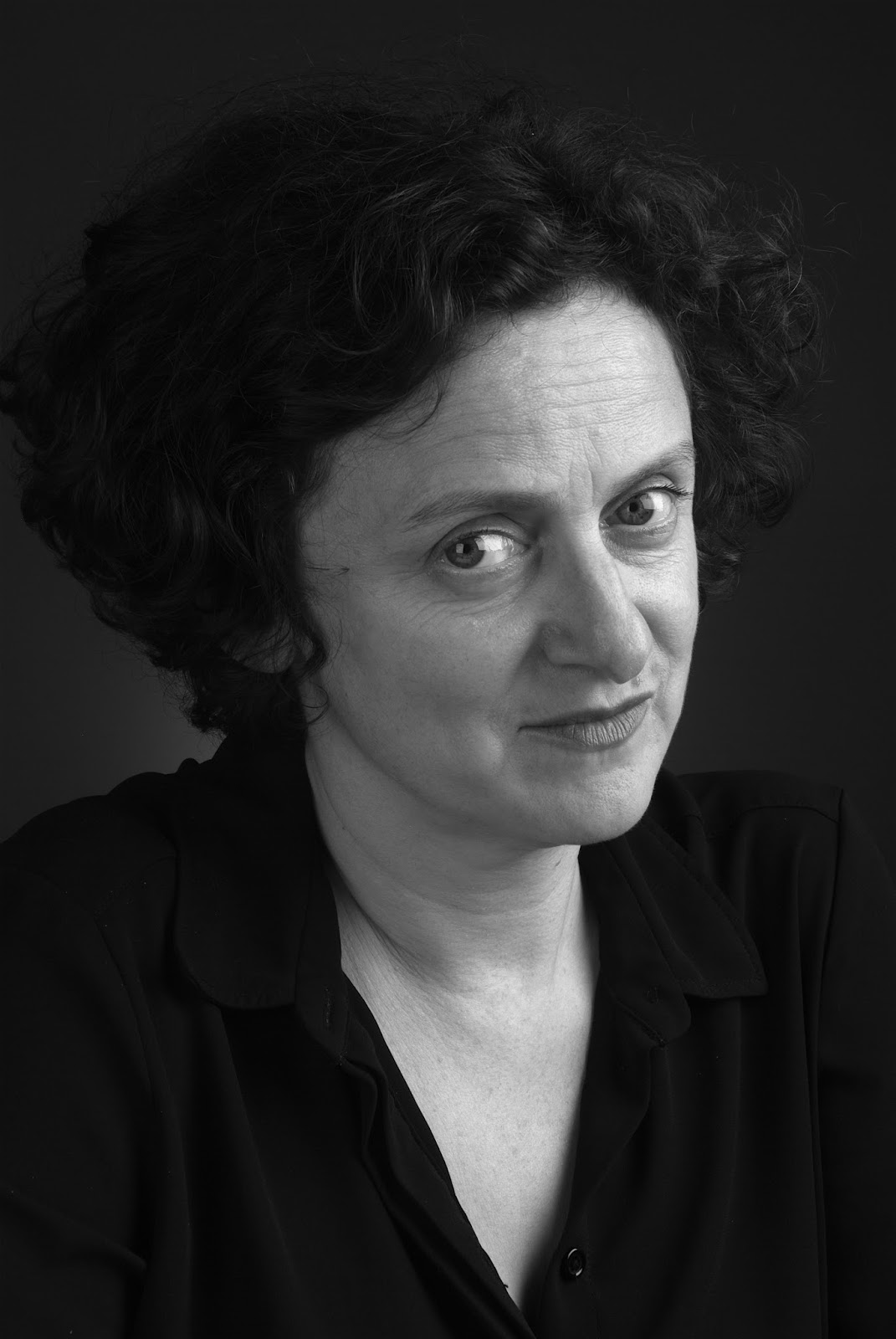 The individuals featured all identify, in one way or
another, as Jewish and LGBTQ. There are activists, artists, rabbis and
journalists. Lisa Gornick is there, the writer and director of three feature
films, including 'Do I Love You?', 'Tick Tock Lullaby' and the forthcoming 'The
Book of Gabrielle'; Benjamin Cohen, chief executive of PinkNews and co-founder
of the cross-party Out4Marriage campaign group is too; so is Rabbi Elli Tikvah
Sarah, a longstanding campaigner for equal marriage.
Alongside each portrait is a brief statement about who the
person is and, in some instances, how they identify and what being LGBTQ and
Jewish means to them. Performer Rachel Mars, for example, describes having
Judaism "written on her face" without her consent: "I have Jewish face #4 – you
might know it. Your cousin/sister/aunt/old school friend is probably rocking it
right now too". She chooses to celebrate her grandmother for her acceptance and
support – in her 90s – when she would even help Rachel with partner decisions.
"[She] was about fairness, joy, kindness and a bit of muscle when necessary."
Sharing this and so many other anecdotes will hopefully make visitors question
their own reactions and responses to family members and friends, when their
sexuality perhaps doesn't fall within the accepted mainstream.
As an accompaniment to the main exhibition, an iPad contains
many further photographs (not by Ajamu) and stories from LGBTQ individuals of
all different faiths. "If we all had the opportunity to live how we want to
live, be who we want to be, have the freedom to express ourselves and follow
religion or faith as we are meant to without delving into the negative
aspects," writes Khakan Qureshi, "what would we do? We would LOVE." It sounds
simple – and, really, it is. This exhibition includes just a small
cross-section of LGBTQ Jews, but, even so, it is apparent how each individual
is just that: an individual. No two subjects identify in the same way. But by
accepting this, and loving one another anyway, we can celebrate this diversity
and be proud of it. As the voices on these walls cry out: "We're here, we're queer
– and we're visible!"
Image:
Lisa Gornick by Ajamu
Also publish at DIVA online