15/02/16
Betty Woodman: Theatre of the
Domestic
ICA, London
3 February – 10 April 2016
Betty Woodman (b1930) began working
with clay as a teenager. Adopting the utilitarian form of the vase as her
subject, she initially got her husband, George – then a painter, now a
photographer – to paint her finished pieces. "There's a form," she says, "and then
the way you paint on it changes the way you perceive it." Looking for example, at Posing with Vases at
the Beach (2008) – two large vases painted, on one side, with nude figures such
that they become bodies – this couldn't be better exemplified: in Woodman's
hands, a functional vessel is turned into a figurative sculpture.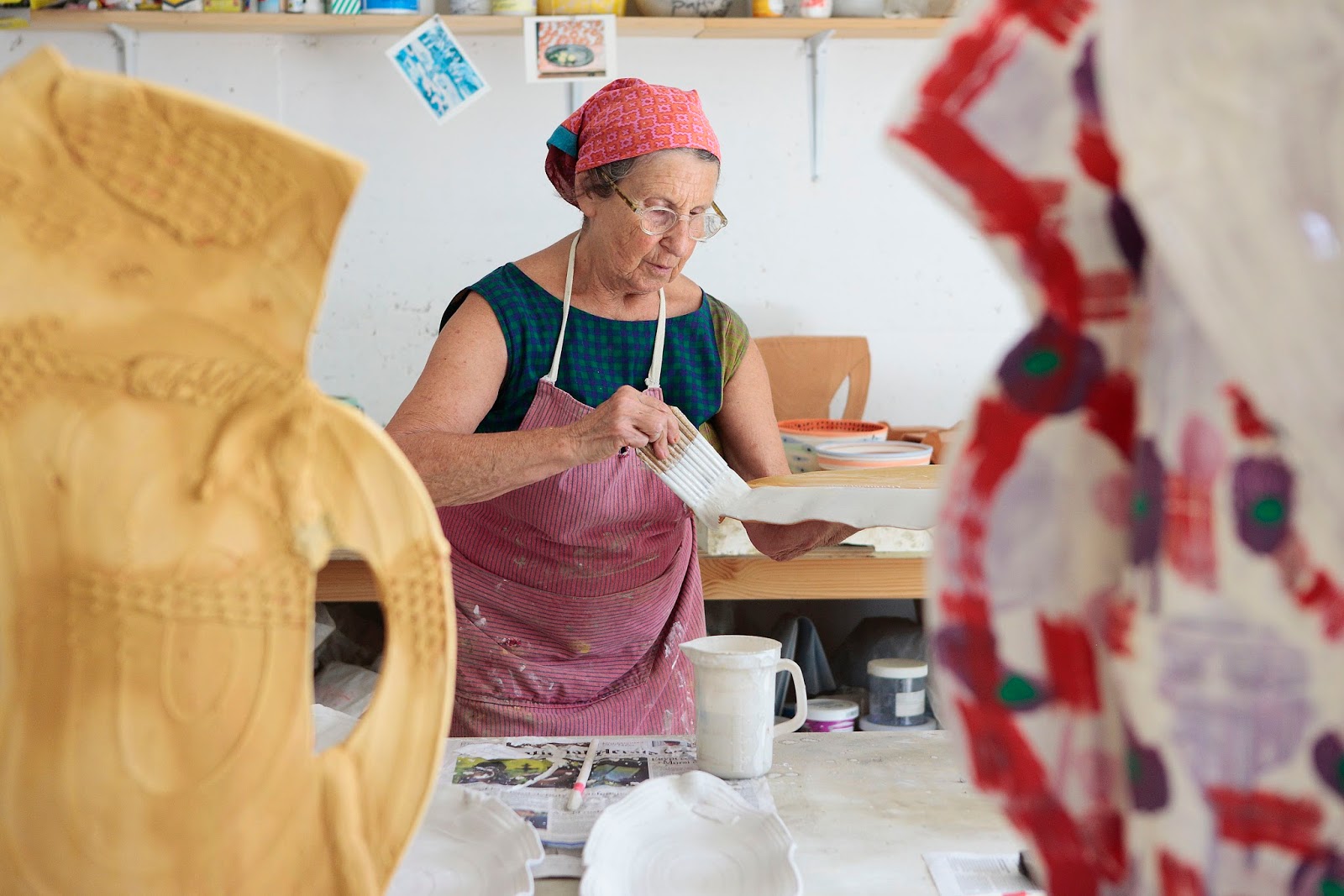 Having spent many years championing
ceramics, Woodman now talks equally easily of the joys of painting. When George
stopped adding to her pieces, she left them unpainted for a while, but then
began to develop her own gestural style. Today, this combination of forming and
painting, combining 2D with 3D, is what makes Woodman's work stand out. Her
anthropomorphic creations play both on the object/image dichotomy and the
age-old equivalence of pot to body, reflected in the terminology of the pot's
parts: lip, mouth, shoulder, belly and foot.
In 2006, Woodman, who lives and
works in New York City and Antella, Italy, spending six months of the year in
each, was the first living woman to have a major career retrospective at the
Metropolitan Museum of Art, New York. Her current exhibition at the ICA, London
– Theatre of the Domestic – is her first UK solo presentation.
Read the rest of this review here