05/02/16
Interview with Alice Anderson
An oversized
bobbin and needle, a two-metre wide resplendent sphere radiating a warm copper
glow – these stunning, alluring and yet uncanny objects are the work of Alice
Anderson (b1972), a French-English artist, whose hair gleams in the same
coppery tones as the wire in which these objects are wrapped. Although
"wrapped", I learn, is the wrong term to use. For Anderson, this process of
entwining an object, mummifying it, securing it for posterity, is just that: an
act of "memorising" and a means of understanding the world around her, keeping
hold of the physicality of objects, as more and more of our life becomes
subsumed by digital technology.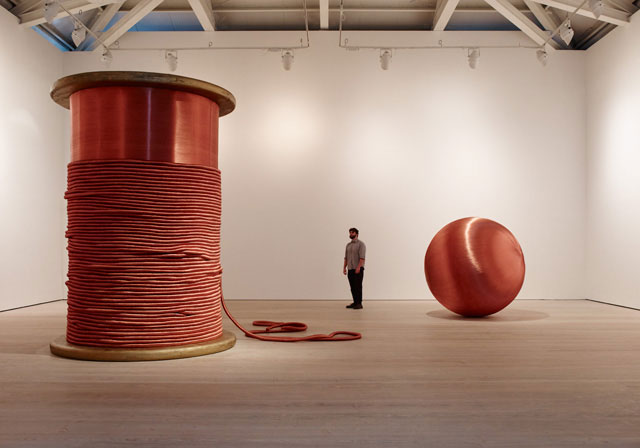 Currently
one of the 14 artists in the Saatchi Gallery's first all-women exhibition, Champagne
Life, Anderson spoke to Studio International
about her obsessive practice and her inner drive.
Read this interview here