22/01/16
Portfolio: Liz Atkin
"I was pushing up from the bottom of the bath and the
oily, inky water was swirling around me like liquor. It was such a perfect way
for me to try to get that sickly, horrible feeling, that was in my body at the
time, out into something visual." In 2014, Liz Atkin suffered a 10-month bout
of severe depression. An artist, who was already using her work to help combat
her life-long battle with Compulsive Skin Picking (CSP), she was able, once
more, to turn to creativity as a means of survival. "It enabled me to pull
myself back to health," she reflects. The resulting works, including Curdled
(2014), were shown at ORTUS, for Bethlem Gallery, as part of the Anxiety Festival that
year.
For Atkin, her chest and collarbone are particularly
significant sites, since this is where she used to pick the most – up to eight
hours a day sitting in front of a mirror, picking until she bled. Works like
Blue (2014) revisit this violent battleground, touching it gently with chalk
dusk on her fingertips. The fact that the colours conjure up a bruise is, of
course, no coincidence.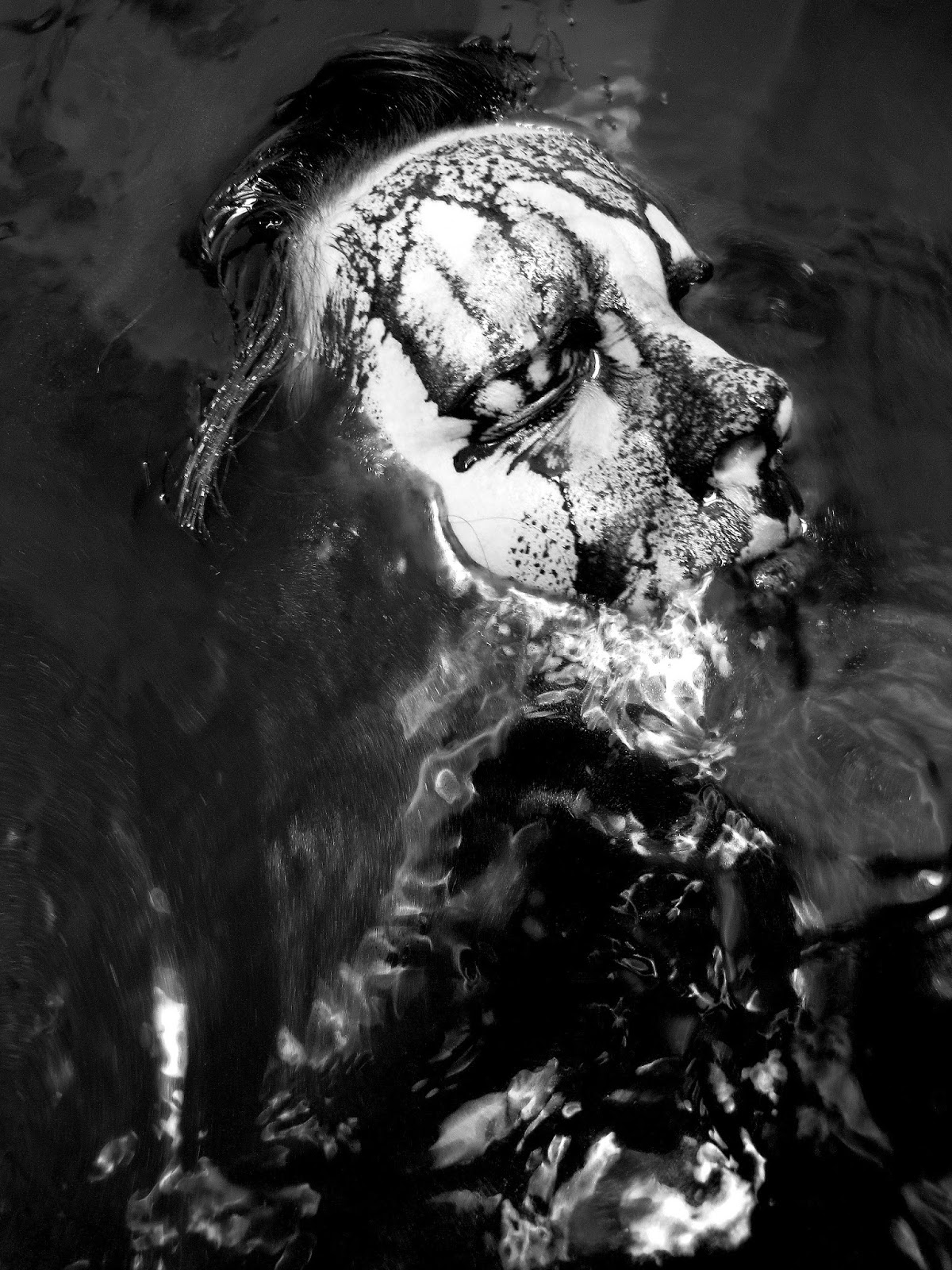 Atkin has recently returned from a week-long trip to UCLA,
where she was invited to exhibit her artwork and speak to medical students and
staff about her lived experience of CSP, her artwork and her recovery.
"I don't really talk in terms of being cured because it's something
I live with every day," she says. "It's something I've done for more than 25
years and my body knows skin picking better than anything. I have to work
really hard for it not to happen and art helps. I'm always taking photos on my
phone or drawing on the tube. It keeps me centred, focused and calm. It's
mindfulness in action.
"6-8% of the population are said to suffer from some form of
body-focused repetitive behaviour, be that skin picking, hair pulling or a
physical tick, but CSP is very misunderstood. I have a duty to tell the truth
because every time I do so I am destigmatising it. It is not just a personal
story, it becomes something that is human and universal."
Liz Atkin is showing
some work as part of LETTING IN THE LIGHT, a temporary lightbox installation
organised by Daily Life Ltd in collaboration with Outside In and Bethlem
Gallery at Gerry Raffles Square, E15, until the end of March.
Image:
Liz Atkin
Curdled
2014
© the artist
See the full portfolio in the February 2016 print issue of DIVA magazine