21/01/16
Interview: Aura Satz
When she was pregnant with her
daughter in 2003, the London-based artist Aura Satz (b1974, Barcelona) used her
belly as the antenna for a bespoke theremin – a musical instrument that is
played by proximity and hand gestures. She was already a performance artist and
sculptor, but this new performance piece awakened Satz's interest in sound and
the correlation – or, more often, mismatch – between sound and vision. Since
then, and increasingly through the medium of film, Satz has been exploring
acoustics, vibration, sound visualisation and musical gesture. Another strand
to her work focuses on gender and women's (often unseen) contributions to
technology. Many of her works combine the two, with months of research and
complex backstories, which often remain largely unappreciated by her
audience.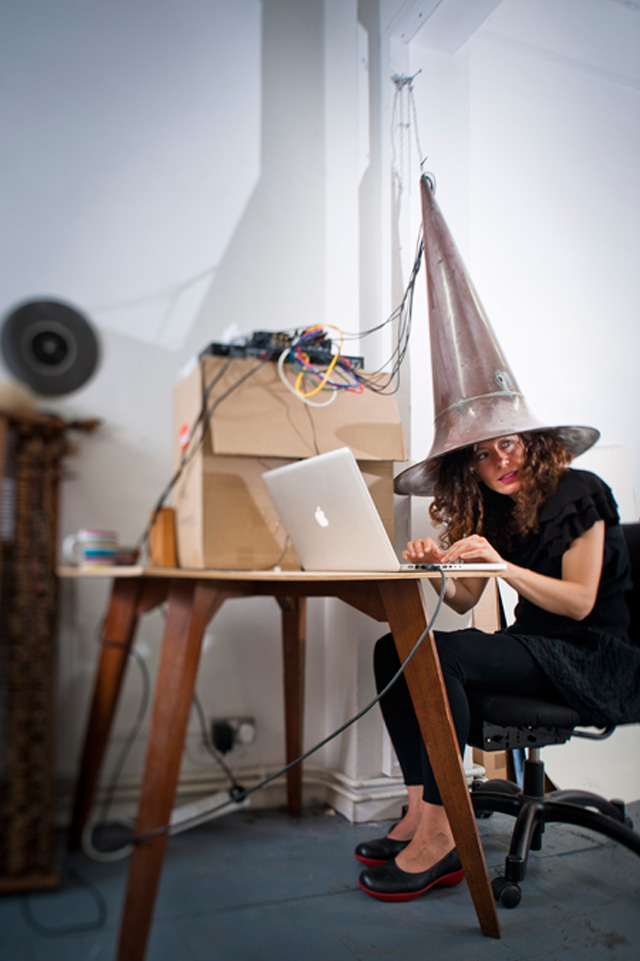 With a retrospective drawing to a
close at the John Hansard Gallery in Southampton, and a new exhibition opening
in Dallas, Satz invited Studio International to her studio to take a look at
her work on screen and to hear about some of these thrilling and enthralling footnotes.

Read the interview here