02/11/15
(Complacent Present..) ..Fragile future?

GFEST Gaywise FESTival Visual Arts Exhibition 2015
Menier Gallery (lower gallery)
9-14 November 2015
GFEST has always been about collaboration, about bringing
people together, both from within and outside the LGBTQI community. This year
is no exception, and, if anything, the embrace has opened even wider, with the
artistic director, Niranjan Kamatkar, inviting a team of programme advisors (of
which I am proud to be one) and two guest curators – Michael Petry and Simon
Tarrant – on board. Between them, they have conceived the visual arts
exhibition, Asian Futures, within this year's broader festival theme of (Complacent Present..)
..Fragile Future?, showcasing the work of five established and emerging Asian
LGBTQI artists. In addition, Subodh Rathod has pulled together a companion
showcase of musical performances, under the title Tonal Future, to interrogate
a similar theme in a different voice.
Under artist, curator and author Michael Petry's
guidance, Sunil Gupta presents a series of photographs exploring moments from
South Asian queer life sketches. The works, taken from the series Love,
Undetectable (2009), deal with Gupta's battle, after being diagnosed with HIV
in 1995, to re-embrace his body and to
learn how, when and what to disclose – "the burden of disclosure" – and how to
manage a relationship. Gupta describes the photographs as "exploring the
intersection of two planes of being; emotional and physical" and as a way of
"using [his] own body as subject matter to actually come to terms with its
physical condition". The idea of a fragile future resounds heavily, living
under the shadow of illness, but the strength of survival and carrying on
regardless are what come through most clearly in Gupta's works. Love is still a
possibility – and, with it, life, fulfilled.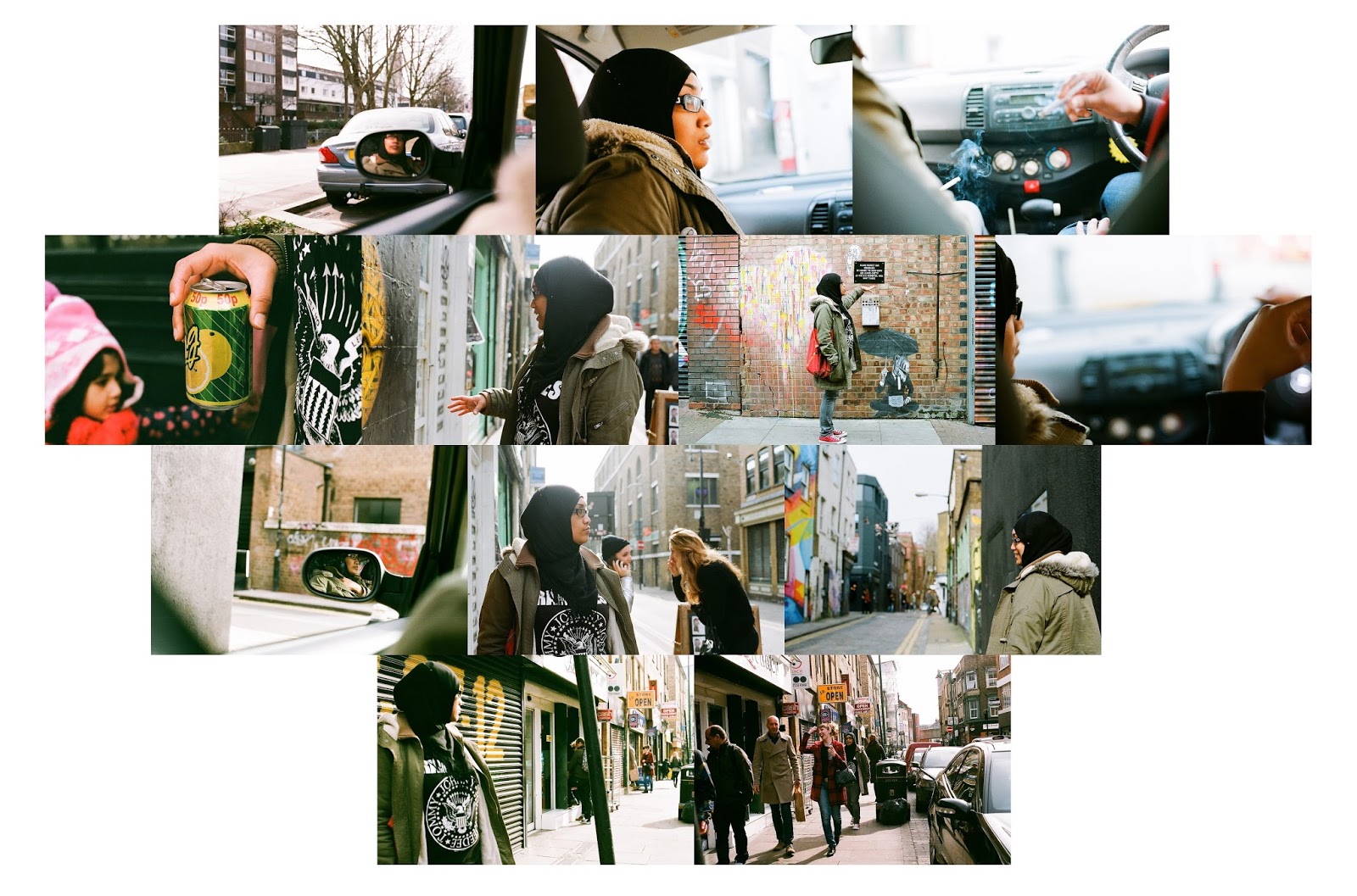 Charan Singh is a PhD candidate in Photography at the
Royal College of Art, whose photographic practice is informed by his thirteen
years of HIV/AIDS work and community activism in India. The series he is
showing at GFEST, Kothis, Hijras, Giriyas and Others (2013-ongoing), depicts
different communities of men with their own sexual identities. Indigenous terms
used by queer working class and transgendered men, "kothis" are effeminate and
underprivileged, "hijras" are eunuchs and "giriyas" are their partners. Singh
seeks to depict his subjects outside of the typical – and negative – HIV/AIDS
narrative of victimhood, again suggesting an alternative future. Many of his
sitters, whom he photographs in the local community centre, have adopted poses
from heroines of popular television serials or have modelled themselves on
famous courtesan characters from classic Bollywood films of the 1950s and 60s.
Breaking free from the oppression of labels and stigma, these men celebrate
their sexuality and Asian cultural tradition.
The third artist under Petry's curatorial lead is Maya
Chowdhry, a writer and "inTer-aCtive artist", whose site-specific installation
primarily focuses on immersion, incorporating elements of text, film,
animation, photography and cyberspace. Produced in collaboration with Sarah
Hymas, Ripple – a brand new work – comprises three poetic sculptures, made from
paper collage, that link with an app to offer a full, online experience, examining
the impact of climate change on the Indian subcontinent. This time the fragile
future is that of Earth itself, although, necessarily, its population will bear
the brunt.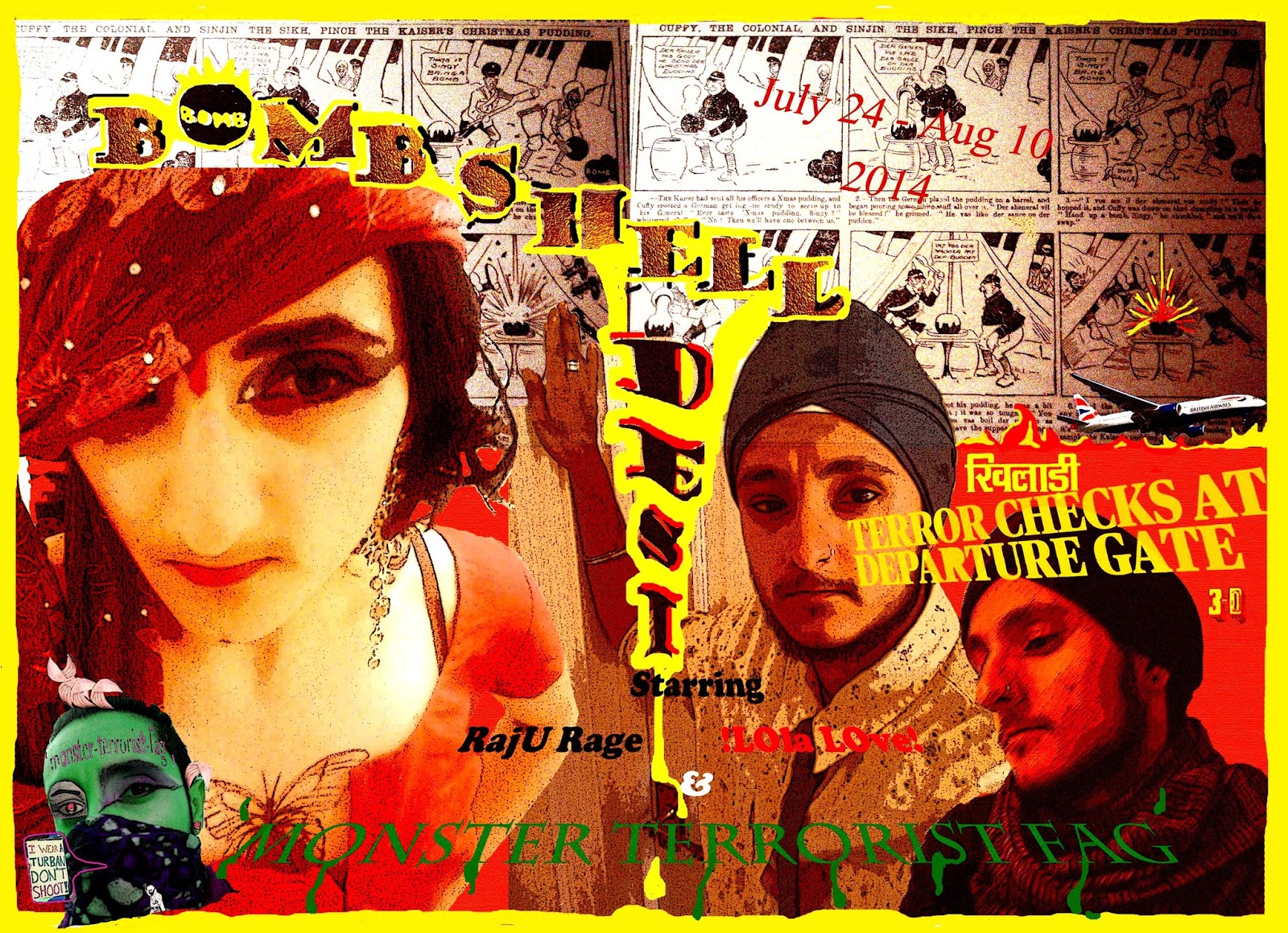 The second guest curator, Simon Tarrant, brings
together two artists who are already sometime collaborators, both belonging to
Collective Creativity: Raju Rage and Raisa Kabir. Describing art as a means to
forge creative survival, Rage is an interdisciplinary artist, who focuses on
de-con-structive techniques of resistance, such as interruption, confusion,
disturbance and anti-performance. For GFEST, Rage presents the experimental, multisensory
moving image Project/ed, where archival images of South Asian migration are
overlaid on to a gender-non-conforming body. For Rage, this conflict between
such complex identities and bodies and the strictures of western binaries is a
focal point. Rites and rituals, liminalities and transgressions are brought
together and confronted in a visual and affective layering. Alongside the
projection, Rage shows a series of collages – a literal palimpsest and a
colourful explosion of Bollywood kitsch, media portrayals of terrorism, Hindu
imagery and Rage's alterego, Monster Terrorist Fag. Woven out of text and comic
illustration, photography and allusions to film, the narratives speak the
unspoken, destabilising yet restabilising, tearing apart and reaffirming
identities and cultures.
The fifth point on the visual arts star is Kabir, who
presents a series of photographic essays, or montages, on South Asian queer
diaspora and identities, interrogating them through the medium of dress. A
trained weaver, who also regularly incorporates textiles into her work, Kabir's
images accompany queer femmes of colour as they go about their day, navigating
an (in)visible space, seeking to both present and hide aspects of their
non-conforming gender. The barbershop features as a venue at which gender
stereotypes are assumed and accordingly crafted and the temple – supposedly a
location to unite and bring together – is shown as a site of separation and
segregation. Rage, whose own body refuses to conform, is also the subject of a multi-part
montage. In much a similar vein, the two artists' works present, de-construct
and, in part, re-construct the status quo, pointing to both the fragile future
that exists for LGBTQI South Asians if nothing changes, but also the fragility
of the very assumptions and prejudices that require breaking down. Through art
like theirs – and events like GFEST – this process can be begun, promising not
a fragile, but a strong, healthy and equal future, for LGBTQI people across the
globe.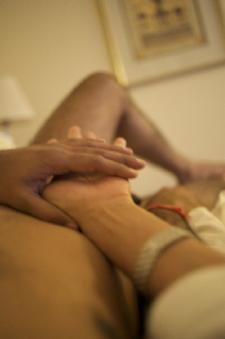 Translating these aesthetically eastern voices into orally
western classical music, Tonal Future offers a companion festival within the GFEST
solar system. A number of musicians have been invited to select and perform
works that, for them, encapsulate the theme of (Complacent Present..) ..Fragile Future? In particular,
Rathod asked participating artists to consider compositions that exemplify the
concept of fragility through the technique employed in the development or
playing of the piece – be that through polyphony or the use of multiple rhythmic
variations – or that evoke a sense of fragility through the sound that is
produced; to look at compositions created by LGBTQI composers; and to select compositions
that are recognisable and might, accordingly, engage a broader audience.

On the evening of 20 November, Gulliver Ralston, director
of music at the University of Roehampton, artistic director of the Brinkburn
Festival, and director of music at Oxford's University Church, will present a
solo piano recital of works by Francis Poulenc. Liam Byrne, professor of viola
da gamba at London's Guildhall School of Music and Drama, will play a medley of
baroque music by Marin Marais, who was Maitre de la Chapelle du Roi for Louis
XIV, alongside newly commissioned works by Nico Muhly, a successful
contemporary composer, positively impacting the fragile future of classical
music in our own times. Although since enjoying a revival of sorts, Byrne's
instrument, the viola da gamba, became extinct around 1800, so it has already
experienced a fragile future of its own. During the baroque period, it was
often associated with noble social circles and its repertoire tends to be
elegant and often a bit cerebral. The Korros Ensemble, a trio comprising a
flautist (Eliza Marshall), a clarinetist (Nicholas Ellis) and a harpist (Camilla
Pay), will present compositions by the gay composers Tchaikovsky and Britten, as
well as by the Spanish composer, Manuel de Falla, who is thought also to have
been gay. Last but not least, counter tenor Miles Lallement, accompanied by
Pride's artistic director Duncan Day on the piano, will perform two Henry
Purcell Songs, An Evening Hymn and Vouchsafe O Lord. An Evening Hymn is a meditation on the close of the day,
possibly on death, too; a time for reflection and repose on the day's
happenings and the fragility of what will come in the future.

This combination of sounds and approaches reflects the
amazing diversity and tenor of the LGBTQI community, and, in much the same way
as the visual artists, while suggesting a certain undeniable fragility, the
sheer persistence and impact of the music resounds and reverberates, unleashing
a vibrant echo, colourful and resilient, challenging and proud. While it may
not (ever) be the time to be complacent, the future – our future – is not necessarily as fragile as it is often
portrayed.







For more information see here










Images:




Raisa Kabir

from the

series In/Visible Space

Raju Rage

Bollywood Bombshell




Sunil Gupta

from the series Love, Undetectable




All images © the artists