13/09/15
Portfolio: Shalini Seereeram
"I am putting myself out there and challenging silences. I
know I am not the same but why must I be quiet?"
Indo-Trinidadian artist Shalini Seereeram (born 1972) has been
representing the growing LGBT art and culture community in the Caribbean for
the past 15 years and is the first female artist to publicly portray intimacy
between women in her country. Her latest series of works, Intimate Moments,
focuses entirely on the interplay between women and comprises vibrantly
colourful, fluidly sensual paintings, in acrylics, oils and nail varnish,
showing women embracing – entangled and entwined – sharing a closeness that
requires no words.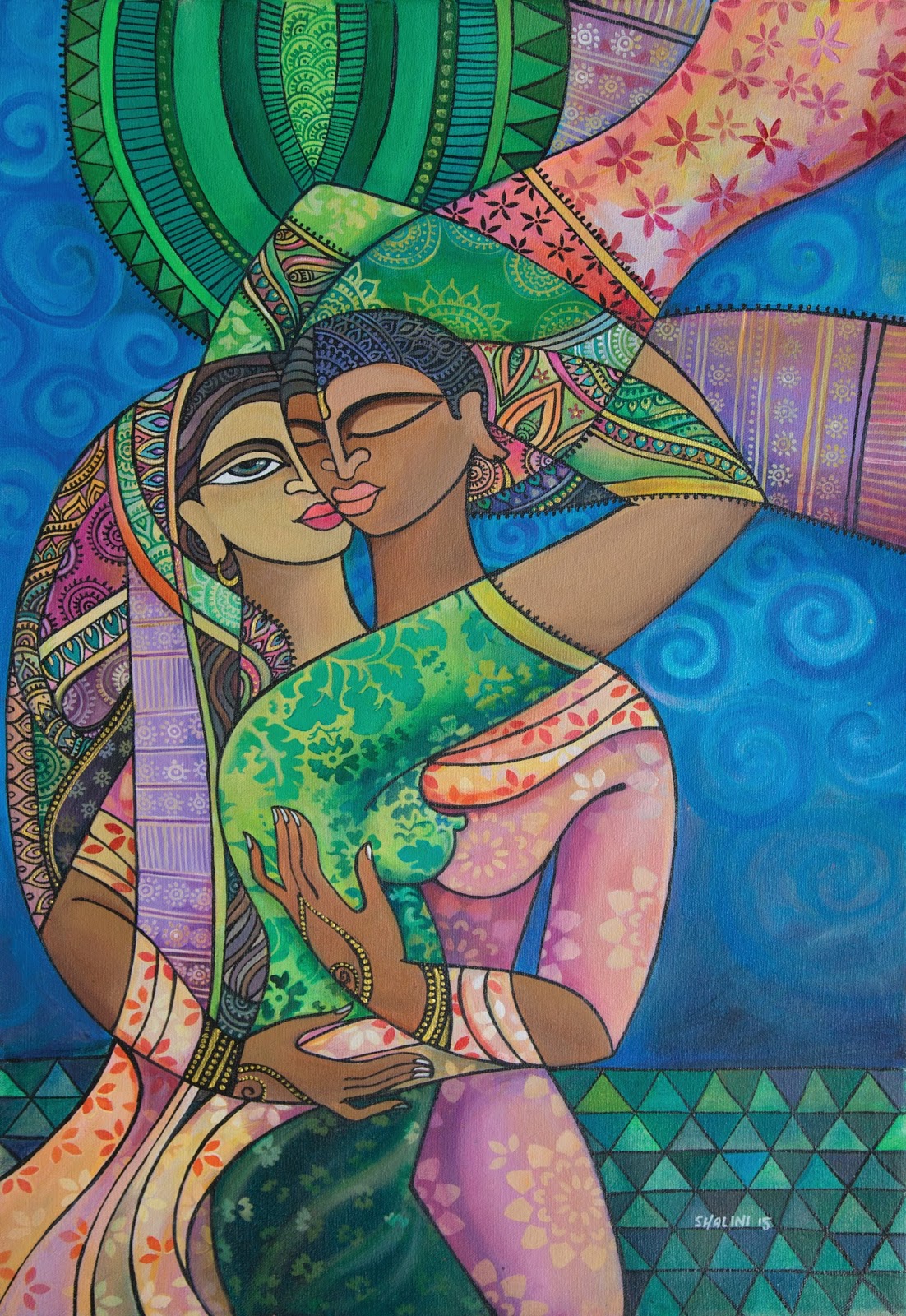 "Intimacy to me is not purely physical," says Seereeram.
"It is an emotional dance within ourselves. If I cannot entirely connect with
someone on a level of compassion and understanding, it becomes shallow and
superficial."
Seereeram strives to represent that subtle intimacy that
only women can truly share. Hailing from a remote part of Trinidad, living amid
sugar cane fields, her work has caused something of a stir in her native
community. "There can be a certain underlying hesitation and mixed reviews
because of innate prejudices in society," she admits. But Seereeram is not
ashamed to bare her intimate moments and hopes that her work will encourage
others to accept themselves for who they are. "There is someone out there who
is saying they are not seeing images of themselves," she says. And that is
something she is working to change.
Shalini Seereeram's
exhibition, Intimate Moments, was held at Campbells Framing and Art Gallery,
South Kensington, this August. Her works are still available for viewing and
purchasing at the gallery.
See the full spread in the October 2015 print issue of DIVA magazine
Image:
Passion's Shelter
2015
acrylic