Tracey Emin | Egon Schiele: Where I Want to
Go
Leopold Museum, Vienna
24 April – 14 September 2015
When Tracey Emin (b1963) was still
a teenager in Margate, accumulating many of the experiences that continue to
feed into her self-exploratory and self-revelatory work today, she discovered turn-of-the-century
Austrian expressionist Egon Schiele (1890-1918) and "instantly fell in love". Fixated on David Bowie's album covers for
Heroes (1977) and Lodger (1979), she was told by her then boyfriend that they
were influenced by Schiele's art. A trip to the local bookshop soon broadened
her horizons.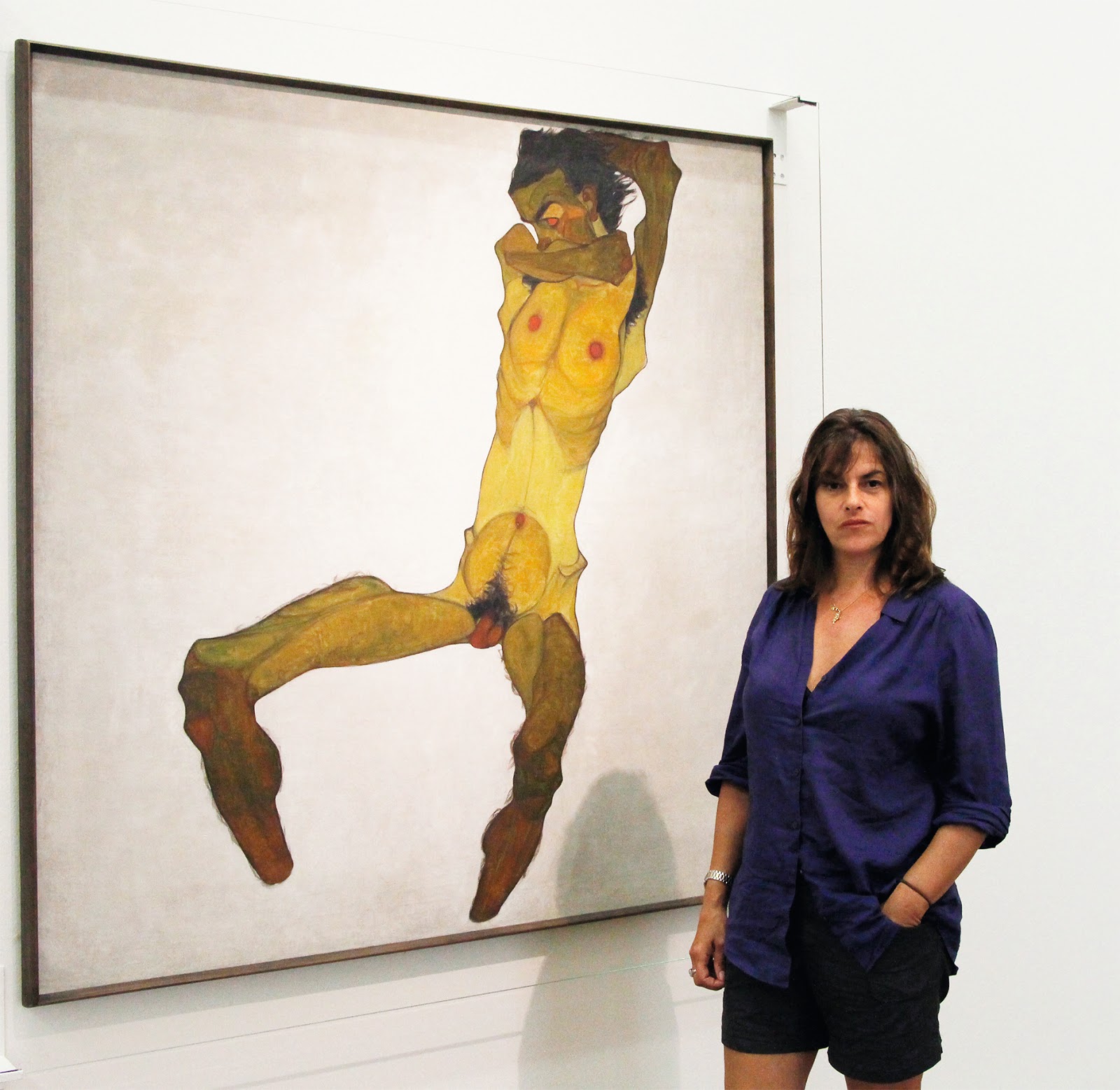 "A lot of other art that I had been
exposed to up until this point was about artists looking at other things and
other people," she says. "Egon Schiele appeared to be intensely looking at
himself emotionally as well as physically. It was like his physical being was
pulsating." It became Emin's lifelong
ambition to exhibit alongside Schiele and, with this fabulous show, her dream
has come true. Curated by Diethard Leopold and Karol Winiarczyk, it showcases
around 50 works by Emin – her first exhibition in Austria – and 15 drawings and
poems by Schiele, selected by Emin to bring about a poetic debate between the
two artists.
To read the rest of this review, please go to: http://www.studiointernational.com/index.php/tracey-emin-egon-schiele-ndash-where-i-want-to-go-review-leopold-museum-vienna