03/10/14
Céleste Boursier-Mougenot: persistances
Aubette 1928, Strasbourg, France
6 September – 22 November 2014
The original Aubette was built on
Strasbourg's Place Kléber by architect Jacques-François Blondel between
1765–72. At the end of the 18th century the
changing of the guard used to take place in front of the building at dawn each
day. Between
1926 and 1928, Aubette was redecorated by Sophie Taeuber-Arp, Jean Arp and the De
Stijl artist Theo van Doesburg – the latter of whom envisaged the complex as a Gesamtkunstwerk – earning it the epithet
of "the Sistine Chapel of abstract art".
Covered over and partly destroyed after just 10 years, the avant-garde decor was
only restored – and, at that, only in part on the first floor – in the 1990s
and 2000s, following classification as a historic monument in the 80s. This
first floor trio of foyer bar, function room and cine-dancing space now form an
impressive contemporary art gallery.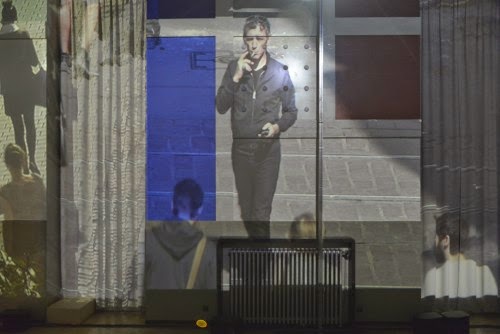 To read the rest of this review, please go to: http://www.studiointernational.com/index.php/celeste-boursier-mougenot-persistances-review-aubette-strasbourg