22/06/14
Portfolio: Sarah Pucill
"I read somewhere the other day that in black and white
film, you do still see colours. It is more imaginative. It has ambiguity. The
flesh is the same colour as the beach, so things happen." This is why photographer and filmmaker Sarah Pucill prefers to work in
monochrome. Uncertainty of recognition and bending of identity are key themes
recurring throughout her works. From her first film, You be Mother (1990), through Stages
of Mourning (2004), made in memory of her late partner Sandra Lahire, to
her most recent and first feature-length film, Magic Mirror (2013), based around the work of French Surrealist and
early queer thinker, Claude Cahun, Pucill has employed motifs such as blood,
milk, hair, masks and the mirror, to call into question representations of the female
body from Medusa to Venus. At a time when it was popular to portray masculine
lesbian identity, Pucill sought instead to celebrate the unison of two feminine
female bodies in Swollen Stigma
(1998) and Cast (2000) considers the
lesbian overtones she sees inherent in encouraging young girls to nurture
female dolls. Her works are evocative and uncanny, speaking a language that
will resonate for women across time and space.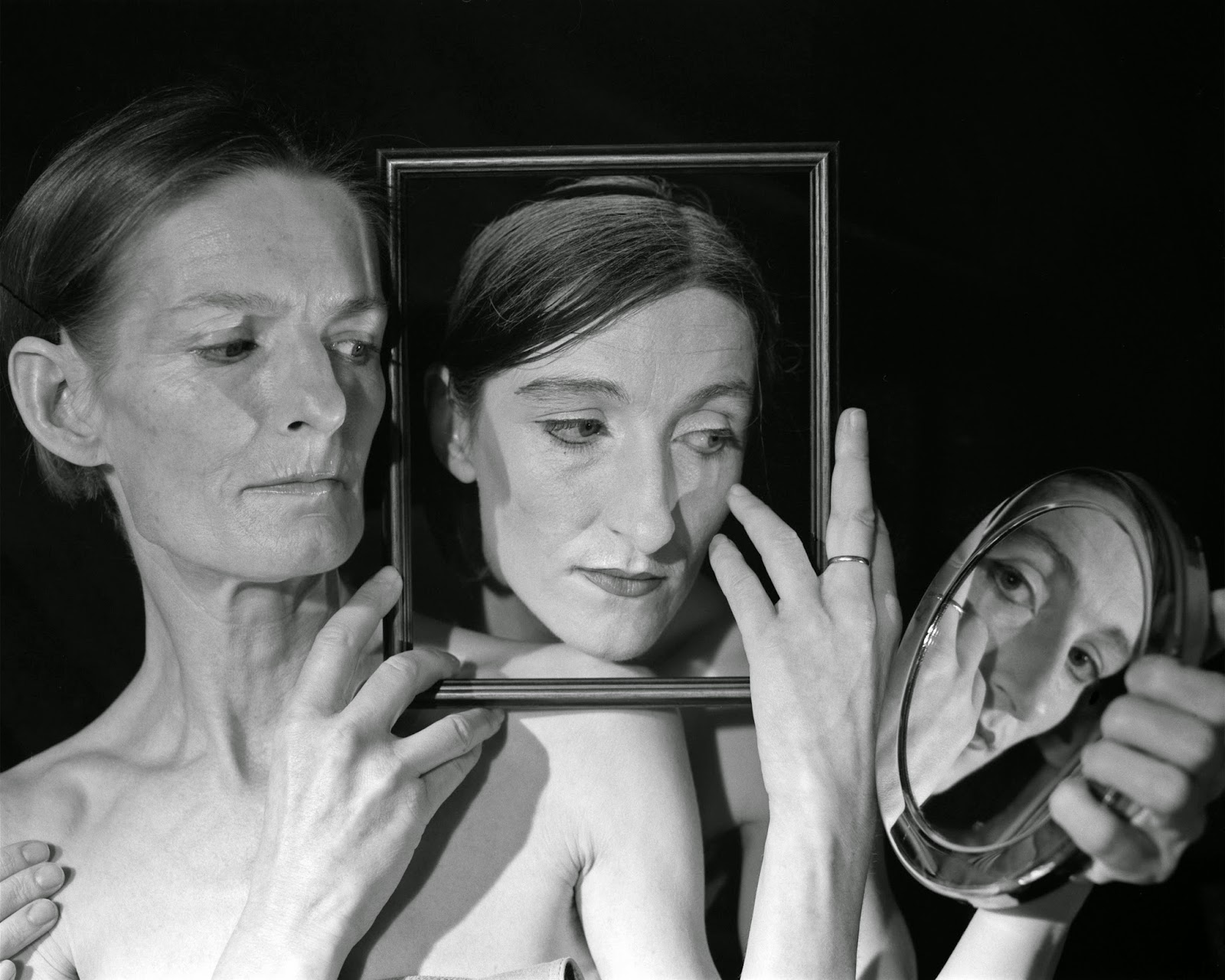 Magic Mirror is shortly
to be released on DVD. Details to follow on Sarah Pucill's website and through
LUX:
To see this full portfolio, please buy the July 2014 issue of DIVA magazine