14/05/14
Helen Benigson: Late
Night Supermarket Shopping Live
Tenderpixel,
10 Cecil Court, London WC2N 4HE
9
May – 7 June 2014
Lured in by a female weightlifter performing in the
window, once inside Helen Benigson's Late Night Supermarket Shopping Live, it
is like being in a parallel universe. Psychedelic pinks and fluorescent yellows
spin from the kaleidoscopic film projections, depicting bikini clad women
dancing, nipples with displaced mouths moving over them, bare midriffs and
beach scenes. Sanitary protection, treadmills, group therapy sessions. All
things which might play a role in the modern woman's life. A voiceover declares
repeatedly: "That's so awkward!" and "That's really intimate!" The figures are
in an in-between state: part real, part computer generated. And the action
spills over from the screen into the gallery space itself, where a pink yoga
mat lays ready for use, and two small screens, with invitingly tropical beach
resort imagery, are bedecked with sushi.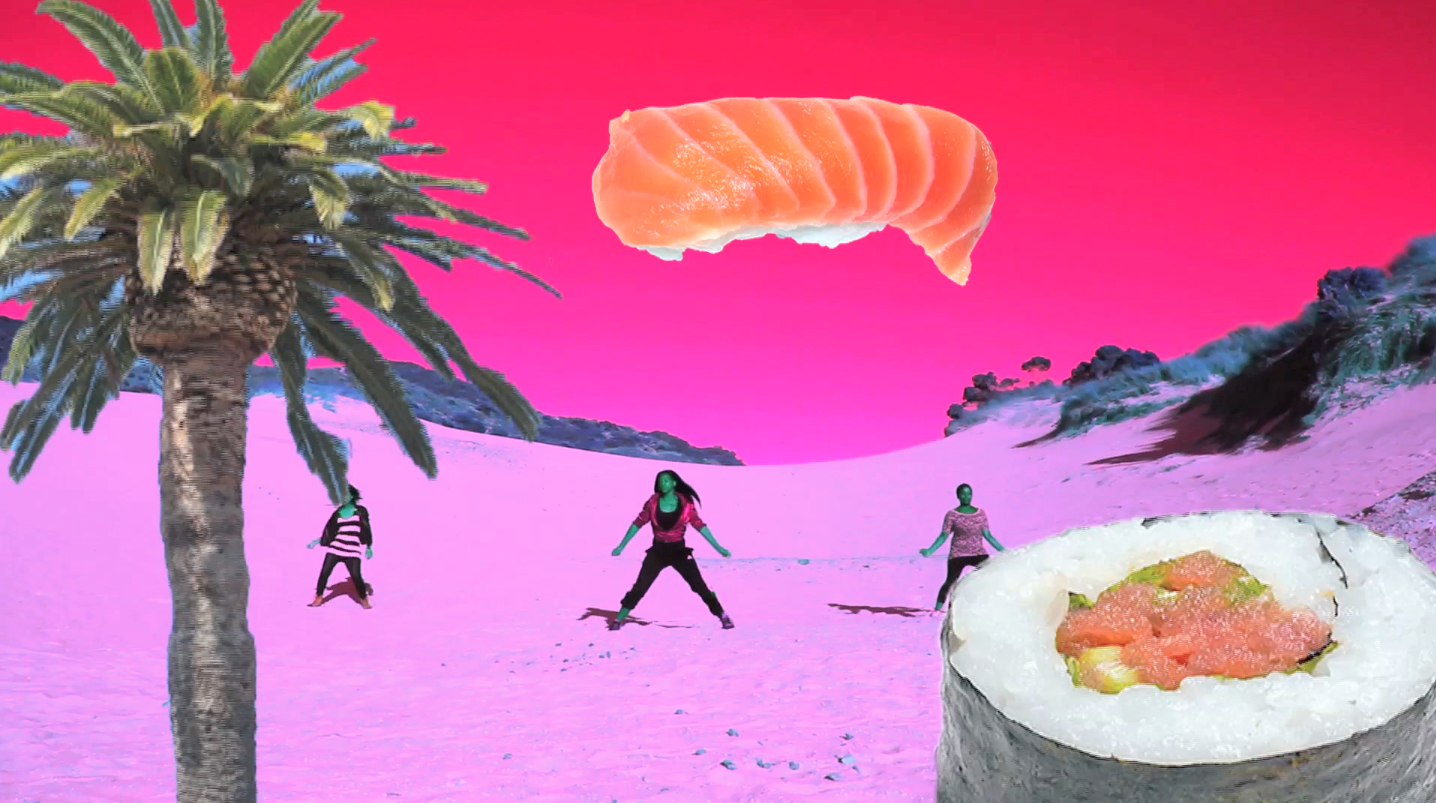 To read the rest of this review, please go to: http://www.divamag.co.uk/category/arts-entertainment/review-helen-benigson-late-night-supermarket-shopping-live.aspx