08/10/13
Ana Mendieta: Photography, Film, and the Silueta Series
Cuban-born artist, Ana Mendieta
(1948-1985), is best known for her Silueta
series, for which she created imprints of her body in nature, leaving, as the
title suggests, a silhouette or a trace. At the outset, Mendieta used her
own body placed in the landscape to make her mark. As she progressed, however,
she created – largely for practical reasons – a template by lying on a piece of
foam board and having her outline traced and then cut out. She would then take
this cut-out with her into the landscape and use it to either trace her outline
in the earth, imprint her image on a surface, or sometimes to directly stand in
for her body. Between 1973-1980, Mendieta created over 100 Silueta in a variety of materials, including earth, wood, grass,
flowers, leaves, moss, algae, mushrooms, pebbles, fire, ice and stone.
Mendieta created her Silueta works in the absence of an
audience, apart from her tutor and lover, Hans Breder, who would usually
accompany her with his video camera. Given the ephemeral nature of the Silueta themselves, the photographs, Super-8 films and 35mm slides are all that
remain, and, indeed, all that even contemporary audiences would have seen. For
her first key solo exhibition, held at the Corroboree Gallery of New Concepts,
University of Iowa, in 1977, Mendieta presented 27 small-scale colour
photographs, unframed and mounted on board, of her works made over the previous
two years.
In her personal writings,
Mendieta explains:
In galleries and museums the earth-body sculptures
come to the viewers by way of photos, because the work necessarily always stays
in situ. Because of this and due to
the impermanence of the sculptures the photographs become a very vital part of
my work.
In
fact, in an interview with Dr Joan Marter, she contends that her works are both 'body
earthwork and photo.'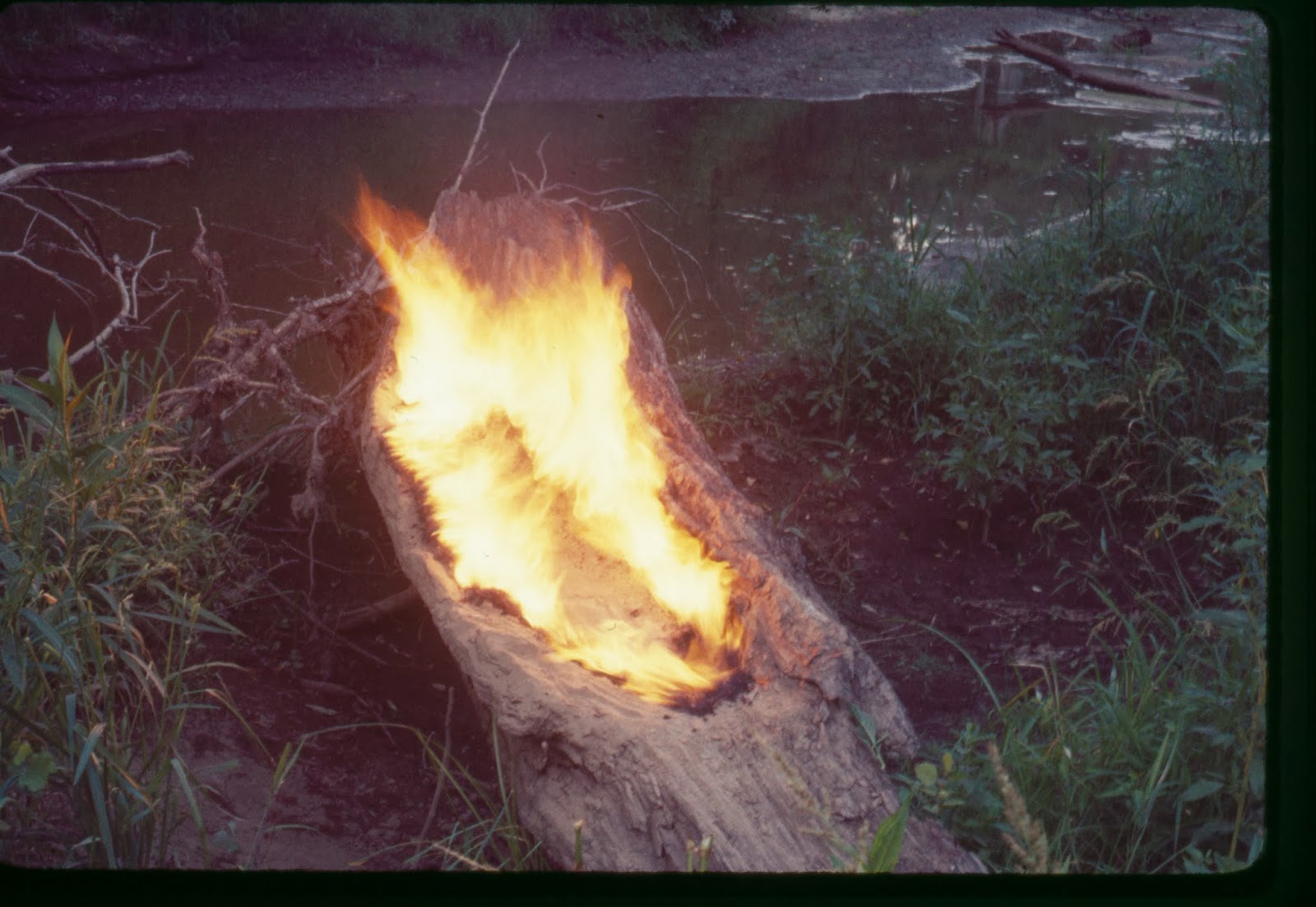 To read the rest of this essay, please go to: http://www.photomonitor.co.uk/2013/10/photography-film-and-the-silueta-series/