17/12/12
2012 Film London
Jarman Award
Whitechapel Gallery
Following on from an exciting and jam-packed day of film
screenings, live performances, and talks on Saturday 3 November, it was
revealed at a special ceremony hosted at the Whitechapel Gallery on Monday 5
November 2012 that the winner of this year's Film London Jarman Award is James
Richards.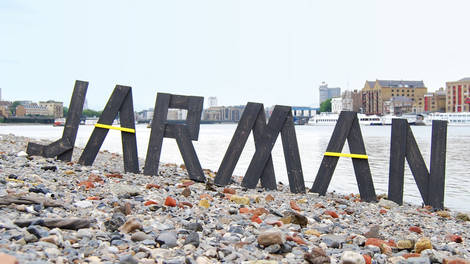 Launched in 2008, when it was won by Luke Fowler, one of this
year's Turner Prize nominees, the Award is an annual prize celebrating the
spirit of experimentation and imagination in film. Any mid-career
artist film-maker, whose work embraces the legacy of Derek Jarman's own highly
experimental approach, can be nominated, and, alongside Richards, this year's longest ever shortlist of ten nominees,
drawn from suggestions made by a network of
industry professionals, included Brad
Butler & Karen Mirza, Marcus
Coates, Shezad Dawood, Benedict Drew, Nathaniel Mellors, Ben Rivers, Aura Satz,
Matt Stokes and Thomson &
Craighead. As the winner, Richards will
receive not just £10,000, but also a broadcast commission to produce a series
of film artworks for Channel 4. This year also brings with it the added honour
of marking the
70th anniversary of the birth of Derek Jarman himself. For
the first time too, a further three artist film-makers from the shortlist – Brad Butler & Karen Mirza, Nathaniel Mellors and Shezad Dawood – will also be
commissioned to produce short art films for Channel 4.
Although each of
the artist film-makers nominated has his or her own unique style, certain
features seem to permeate their works. Many investigate a fusion of sight and
sound: bright colours, lights, distorted shapes, swirling, spinning and moving
against a soundtrack of jarring, discordant, metallic noises. Benedict Drew's Gliss (Phrase III) Encounter With The
Un-Rare, for example, pulsates to thuds and thumps, unpleasant clanging
sounds and screeches, a drum, space-age noises, and a baby wailing, as clay-like
shapes gyrate across the screen, an invitation to the wildest imagination to
interpret what they might be. For my part, there's a skull, and some sort of
internal bodily examination going on, but what the next person will see I can't
even begin to guess.
Language is also
a significant ingredient, with text flashing up on screen, varying fonts and
colours, some words exclaiming alone, others going on to build up sentences. Many
of the works, Richards' included, involve voiceovers. Breaking this down, Brad
Butler & Karen Mirza's short piece, Hold Your Ground, inspired
by the events of the Arab Spring, dissects the 'semantics' of the protesting crowd,
isolating individual sounds as pre-speech elements. The result is alienating
and implies a sense of struggle to communicate.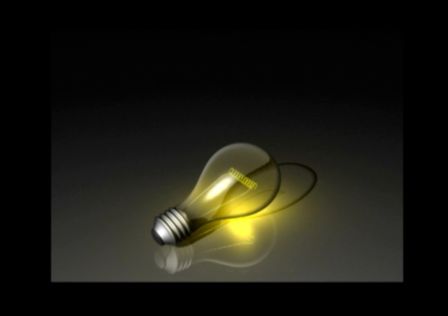 In
conversation with writer and curator Gil Leung, Richards spoke of his
film-making process as a dissolving of the self, and an attempt to cut back and
refine his material whilst preserving an overall sense of unknowability. Appropriated
and contingent fragments from very different sources jar in some way, never
quite making sense, offering both resonance and dissonance. Indeed, this was
the feeling I was left with after the day of events, and one which certainly
echoes the tone of much of Jarman's own work. The films in this Award offer a
fitting tribute, and through the opportunities offered as a result of this
exposure, many more artist film-makers will go on to leave their own mark.
Jarman Awards website: http://filmlondon.org.uk/networks/artists_network/jarman_award
Images:
Image of the Jarman Award letters spelt out on the beach
James Richards
Not
Blacking Out Just Turning Off
2011
courtesy the artist