08/07/12
Obsession
Louis Vuitton Maison
160 New Bond Street
8 June – 8 July 2012
Although I've been to plentiful art galleries in Mayfair, I have to confess to feeling more than a little intimidated (as well as underdressed!) as I stepped inside the Louis Vuitton Maison at 160 New Bond Street, and asked the doorman whether or not I was in the right place to view the exhibition showcasing the winner and four shortlisted artists from REcreative's recent Yayoi Kusama-themed competition. Indeed I was, and, as I ascended the stairs to the small gallery space opposite the shoe section, I was greeted warmly, provided with an information pack, and invited to sit down on the couch.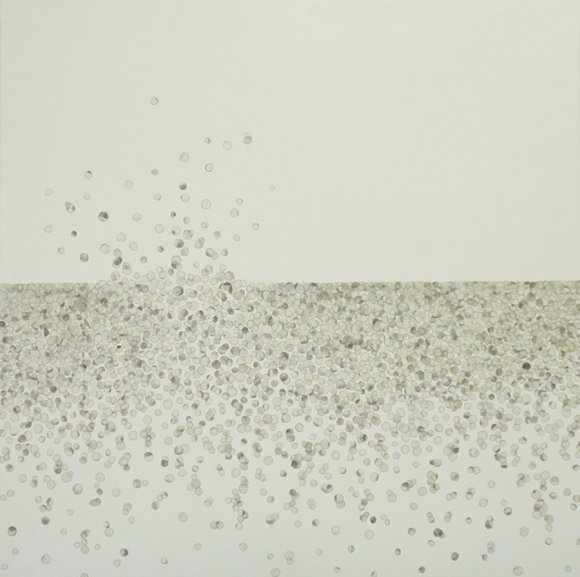 REcreativeUK.com is a website devised by young people in collaboration with the Hayward Gallery, the Royal Academy of Arts, the South London Gallery, Tate Britain and the Whitechapel Gallery as part of the Louis Vuitton Young Arts Project. Since its launch last summer, the website has become an active online community, where young people can upload and discuss art works, watch video clips, win prizes, and interact with a range of arts professionals, artists, and art critics. The Kusama competition, run to coincide with the artist's recent Tate Modern retrospective, received nearly 100 submissions, all inspired by the concept of "obsession", a theme which has formed the core of Kusama's own work for the past 60 years.
The winner of the competition, which was open to young artists aged 16-25 and judged by the artist herself, along with Tate Modern Director Chris Dercon, South London Gallery Director Margot Heller, and Tate Modern curator Frances Morris, was 23-year-old student of Fine Art at Central St Martins, Yi Dai. Her work, Pure Land (2012), recalls Kusama's Infinity Net series, and has been described as a "paint-less painting", in which, instead of pigment, Dai has built up layers of tiny singed paper discs. With an air of slightly wilted blossom petals, they could almost be seen as a homage to Kusama's homeland, Japan, and Dai might get to see the stunning cherry blossom season herself, as her prize is a trip for two to Kusama's studio in Japan.
Kusama herself praised Dai's work, and liked, in particular, the fact that it looks like her own! The method was certainly meticulous and repetitive, but the result ephemeral, suggesting bubbles floating to the top of a liquid, with some escaping into the infinite beyond.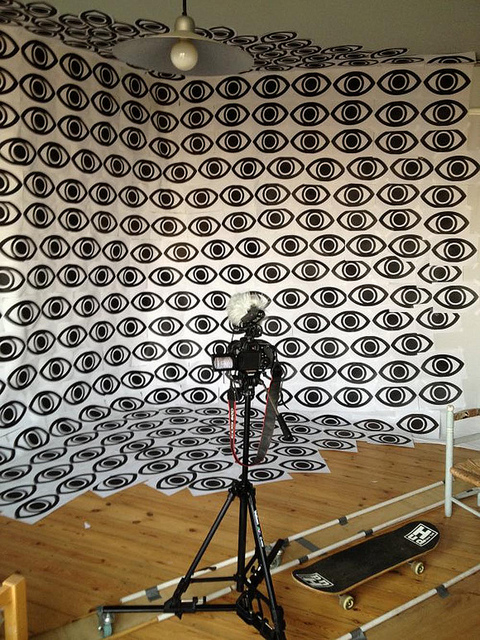 Amongst the four other shortlisted artists are Gabriel Calderwood, aged 18, with It Never Changes to Stop (2012), and Georgia Henn, aged 20, with Numeric Obsession (2012), both film works. In the latter, feet are seen climbing a seemingly endless flight of stairs, whilst a voice counts the steps. As the artist explains: "Numbers are infinite and forever ongoing, which is why the obsession with repetitively counting is unavoidable." Calderwood, on the other hand, has approached obsession from a less compulsive, more unsettling angle, by transforming his bedroom into "a haunting prison", papered over with a seemingly infinite pattern of eyes. Shot in the dark, with an eye-shaped patch of light, the short film shows the artist and his shadows, sitting and watching, and, in turn, being watched, both by the viewer and the myriad eyes which surround him. Blurred movement adds to the dream-like quality, but it is certainly not a dream I would wish to endure.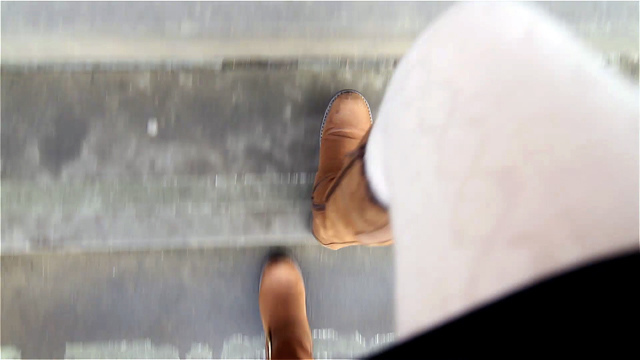 For her work, Obsessive Rolling (Working title) (2012), Rhiannon Lewis, aged 23, has collected, shredded, and rolled up a number of take-away menus, creating paper pellets, which are heaped in a pile in the corner, as if discarded rubbish at the edge of a pavement. Here the emphasis is on repetition and futility. As judge Francis Morris says: "Part of the problem of obsessions is that the obsessor is unable to stop so it's fitting that no 'end point' can be foreseen."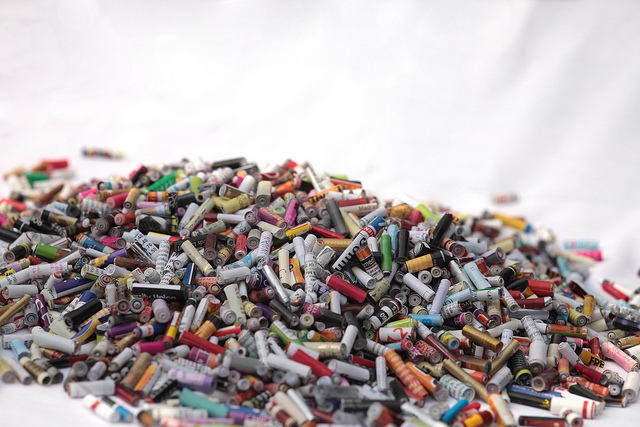 The final shortlisted piece is entitled The Flies (2012) and is the work of Laura Navin, aged 23. A recent graduate of the BA in Fine Art at Cass School of Art, Navin has carefully handcrafted hundreds of tiny white plasticine flies, arranging them in rows on a white table. Inspired by Kusama's Accumulation Sculptures, Navin explains: "To eliminate anxiety is to be free from it; I gain a sense of freedom due from the pre-determined nature of my work. All decisions are made, the only act left is to re-create and multiply."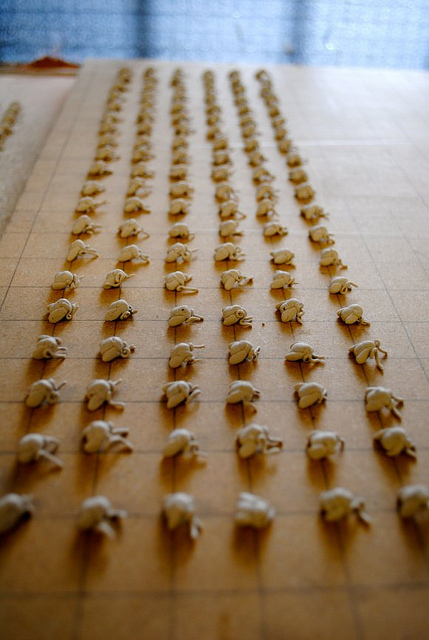 And thus we have it: obsession, repetition ad-infinitum, and re/REcreation – the themes of the show, and the idea behind REcreative itself. If only for an excuse to enter the Louis Vuitton Maison, this small but carefully crafted exhibition is well worth popping into.
Images:
Yi Dai
Pure Land (2012)
Gabriel Calderwood
It Never Changes to Stop (2012)
Georgia Henn
Numeric Obsession (2012)
Rhiannon Lewis
Obsessive Rolling (Working title) (2012)
Laura Navin
The Flies (2012)
© All image rights reserved by SLG Press