03/01/12
Nothing in the World But Youth
Turner Contemporary, Margate
17 September 2011 – 8 January 2012
When I began working as an intern for Turner Contemporary a year ago, I was sick. Having been seriously ill for several years, spending a large part of that time in hospital, I felt unable to return to my previous career, and didn't know where to turn instead. I felt like a child again, or, rather, an adolescent: past the stage of innocence and security, but not quite ready or able to take on the uncertainties of the future.
Coming from a background in academia, it was the research aspect of the internship which attracted me, and my qualifications in that area sufficed to get me selected. And now here I am: fully settled on a career in the art world, having, in the interim, gained varied experience as well as employment as a writer, researcher and part-time curator. I am about to embark upon an MA in the History of Art, and I have recently moved further away from my parental home and the hospital which previously kept me bound. Put quite simply, I have come of age, and the process was enabled, to a large degree, by my involvement with this exhibition.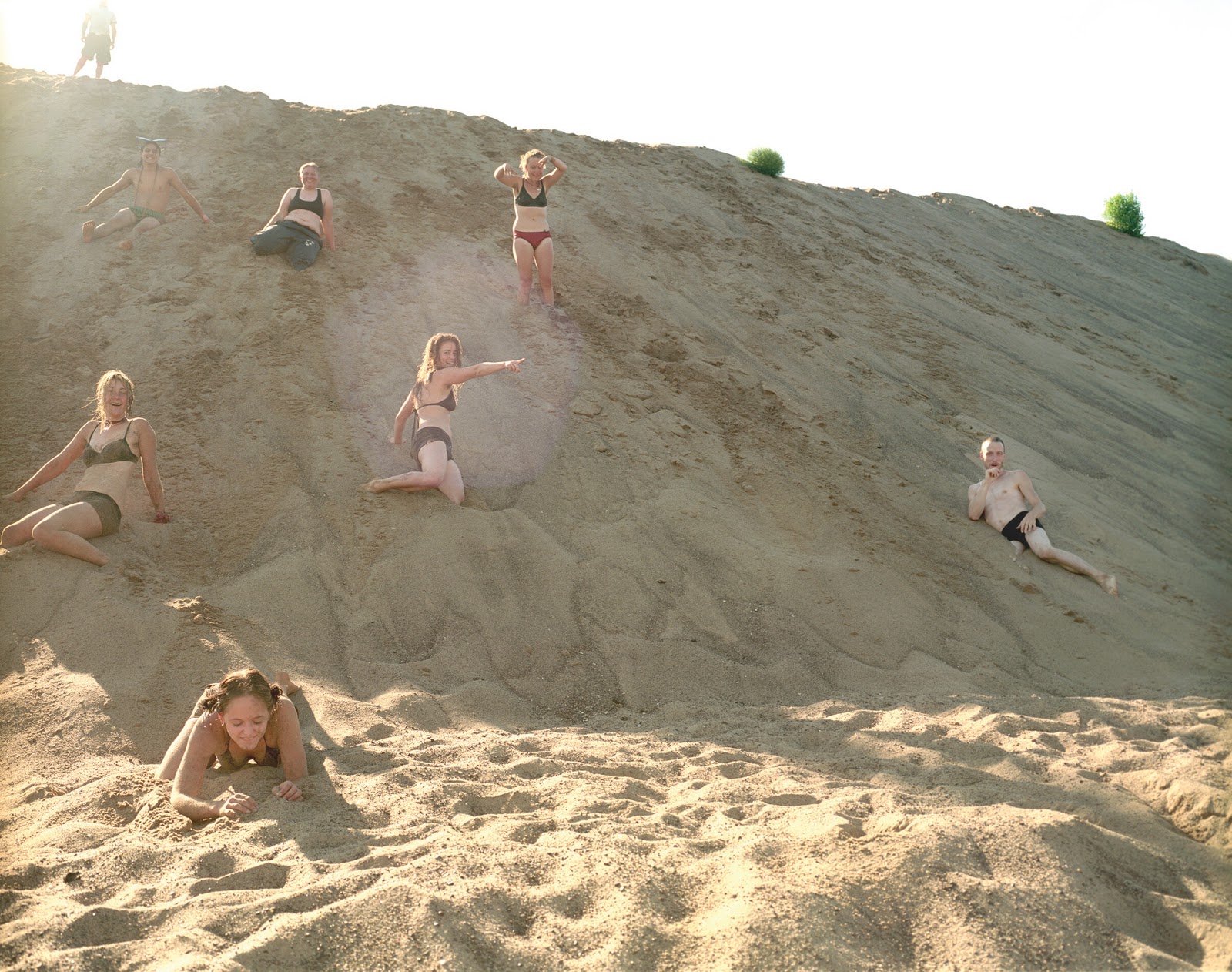 For Nothing in the World But Youth is just that: one big coming of age. Or, rather, many individual comings of age, many group comings of age, many cultural comings of age – a look at adolescence, as portrayed in art and the media, as well as by young people themselves, from 1890, when the concept of adolescence as a distinct phase of life began to be recognised, to the present day.
I will not call it a survey show, for it isn't. It neither proceeds chronologically, nor does it claim to be all-inclusive, for how could such a challenge ever be met? The initial idea for the exhibition developed out of conversations between Karen Eslea, Head of Learning at Turner Contemporary, and young people in Margate who spoke of their isolation and feelings of being stigmatised. And, of course, Margate has a longstanding history as a place of youth activity and experimentation, best known as one of the seaside resorts favoured by the Mods and Rockers in the 1960s.
So as to render the exhibition accessible and appealing to all, both young and old, it has been arranged around four key themes: place, space and territory; groups and individuals; responsibility and rebellion; and sexuality and growing up. Works included range from those produced by well-established and famous artists to contributions from local students and school children; from paintings and drawings to sculptures and film works; from clothing to shoes; from letters to comics and magazines, posters and flyers: there is something for everyone. Alongside Mary Quant's tasteful tan nail varnish (1966), a dispo paper dress (1968), an Adam Ant makeup box (1980s), and varying shoes and boots representative of different trends and ages, hangs a green velvet jacket belonging to David Bowie, which he customised with felt tip pen stripes when he was just 13. These items are displayed in cabinets which have been custom made by Matthew Darbyshire, and painted by his mother, to recollect his own childhood bedroom furniture from the 1980s. As gallery assistant Penny Jackson says: "This show has been both curated and created."
The first thing that greets you as you climb the stairs or exit the lift at gallery level is a compilation of film clips showing youth in Margate across the decades. This sets the scene for a show which is, as John Kampfner, Chair of the Board of Trustees, puts it, being held at an "international gallery at the heart of the locality." As you cross the balcony, which looks out over the sea, framing the view which makes Margate such a spectacular location and a draw to so many artists throughout history, you have the opportunity to immerse yourself further, by selecting DVDs to watch from the Teenage Wildlife vidéothèque, curated by artists and filmmaker Esther Johnson, or to thumb through various comics from the past century. On the facing wall, one is also greeted by local writer and artist in residence Iain Aitch's photo gallery of Margate residents back in the heyday of their youth, hanging next to recent portraits, as they are now.
The theme of individuals and portraits continues into the next gallery, where we encounter many iconic photographs, including Corinne Day's seminal shoot of Kate Moss as a young teenager (Kate, 2008), Diane Arbus' old before their time Teenage Couple on Hudson Street, N.Y.C (1963), Jacob Riis' journalistic photograph (Showing their Trick, Hell's Kitchen Boys) of a group of young toughs in Manhattan, re-enacting an everyday crime, which, when published in 1890, caused widespread panic about youth, and a bewitching sepia image of Marie Bashkirtseff, a young Russian artist, whose journal, published in 1889, has been likened to a female counterpart of Jean-Jacques Rousseau's Confessions, and which inspired American psychologist and educator, G. Stanley Hall, to define "adolescence" as a distinct phase of life in 1904.
We are also greeted by a life-size painted bronze by Marc Quinn, A Moment of Clarity (2010), which stands menacingly in the doorway, a youth in a hoody, but based upon the painting by 17th century Spanish artist, Francisco de Zurbaran, Saint Francis of Assisi in his Tomb. Swapping a monk's hood for a tracksuit hood, does this change the character and intent of the wearer, or is it a reminder that appearances are only external, and one ought not to judge and fear on these grounds alone?
Another sculpture with religious connotation is found in the West Gallery, in the form of Ron Mueck's Youth (2009-2011), a black teenager lifting his t-shirt to reveal and cautiously inspect a knife wound in his side, resonant of the wounds inflicted upon Christ on the cross.
The South Gallery explores the theme of responsibility and rebellion and contains a couple of walls pasted with posters and flyers from the Mott Collection, dating from late Punk and other subcultures of the 1980s, whilst Mark Leckey's video compilation, Fiorucci Made Me Hardcore (1999), shows footage from the underground party scene in the UK. In direct contrast to this are photos from the Imperial War Museum's collection of young girls hard at work, and letters and journal entries from the Mass Observation archive, which express, with a tragicomic twist, the emotions and experiences of young people during the war years.
The timing of this exhibition, itself already in planning for ten years, could not be more apt, with the recent highlighting of the issue of youth, following August's riots. This theme of violence is also included in Martin Brand's series of riot images, Fight for Your Right (2005), and photos by Algerian born Mohamed Bourouissa, from the same year, capturing similar events across France, emanating from the Parisian suburbs.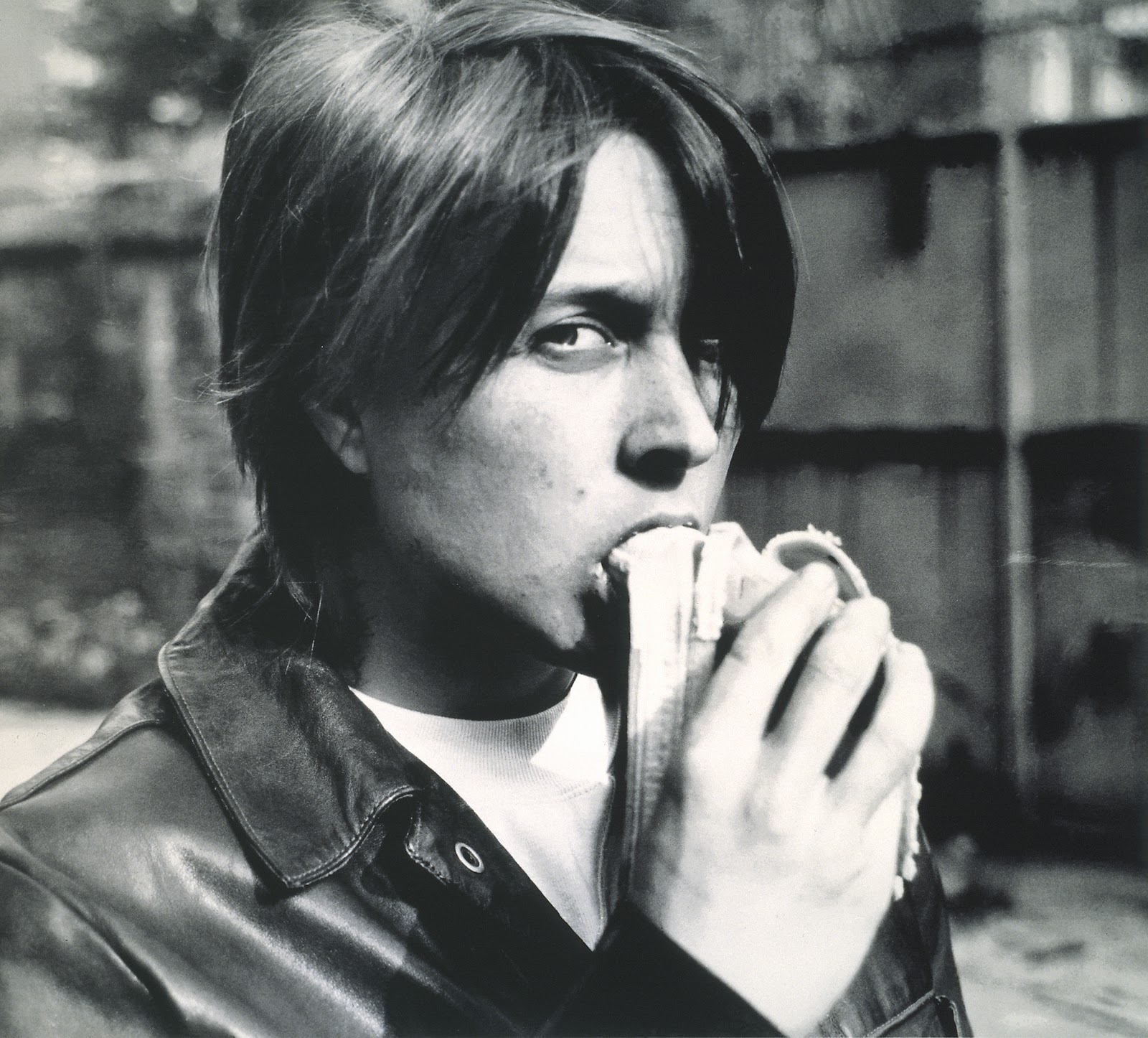 Clearly adolescence corresponds to a period of change, the transition between childhood and adulthood, both physically and psychologically. The final gallery looks at issues related to sexuality, sexual identity, and gender. Androgyny has long been a representative motif, introduced over a century ago when an older female actress, Nina Boucicault, already 30 years of age, was cast to play the role of Peter Pan in the 1904 stage production of J. M. Barrie's book. Sadie Benning's video, Flat is Beautiful (1998), picks up on this theme, addressing issues of sexual identity. Works by Sarah Lucas are more overt in their sexual innuendo, and David Hockney's We Two Boys Together Clinging (1961) depicts two young men kissing at a time when homosexuality was still illegal in the UK. Perfectly capturing the androgyny of teenagers on the cusp of puberty, and with an air of both innocence and nonchalance, posing almost provocatively, are Rineke Dijkstra's near life-size, swimwear clad girl and boy, Kolobrzeg, Poland, July 26 1992 and Kolobrzeg, Poland, July 23 1992 respectively. In contrast to, or perhaps as a result of, this seeming naivety, there is also a series of large photos of teenage mothers, Into the Arms of Babes (2005), by Michelle Sank, and, next to these, a heart searing set of sketches by Mary Husted, who, falling pregnant as a teenager in the 1960s, was forced to give her son up for adoption, being allowed just ten days with him, during which she made these pencil drawings. Completing the circle of pregnancy options is Paula Rego's Abortion I-VIII (1997), a disturbingly gothic series of etchings.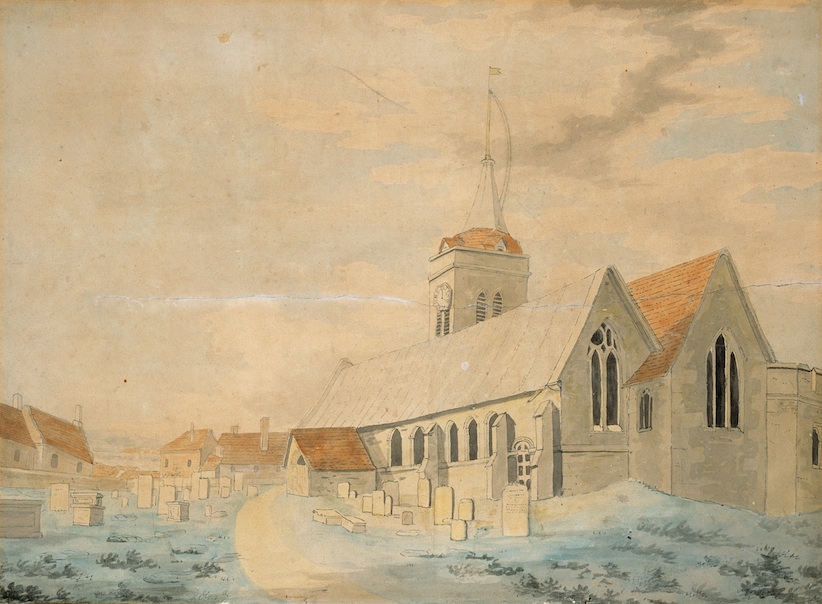 Many other big names are also on display, including, to mention but a few, Peter Blake, Martin Boyce, Phil Collins, Dexter Dalwood, Chantal Joffe, Henry Moore, Walter Sickert, Juergen Teller, Andy Warhol and Francesca Woodman. And, of course, J.M.W. Turner himself, since it is integral to the concept of the gallery to have at least one of his works on show at all times. Although he predates the period covered in the premise of this exhibition, he is incorporated thematically, through the showing of a number of beautiful and precocious sketches and watercolours made during his childhood and teenage years.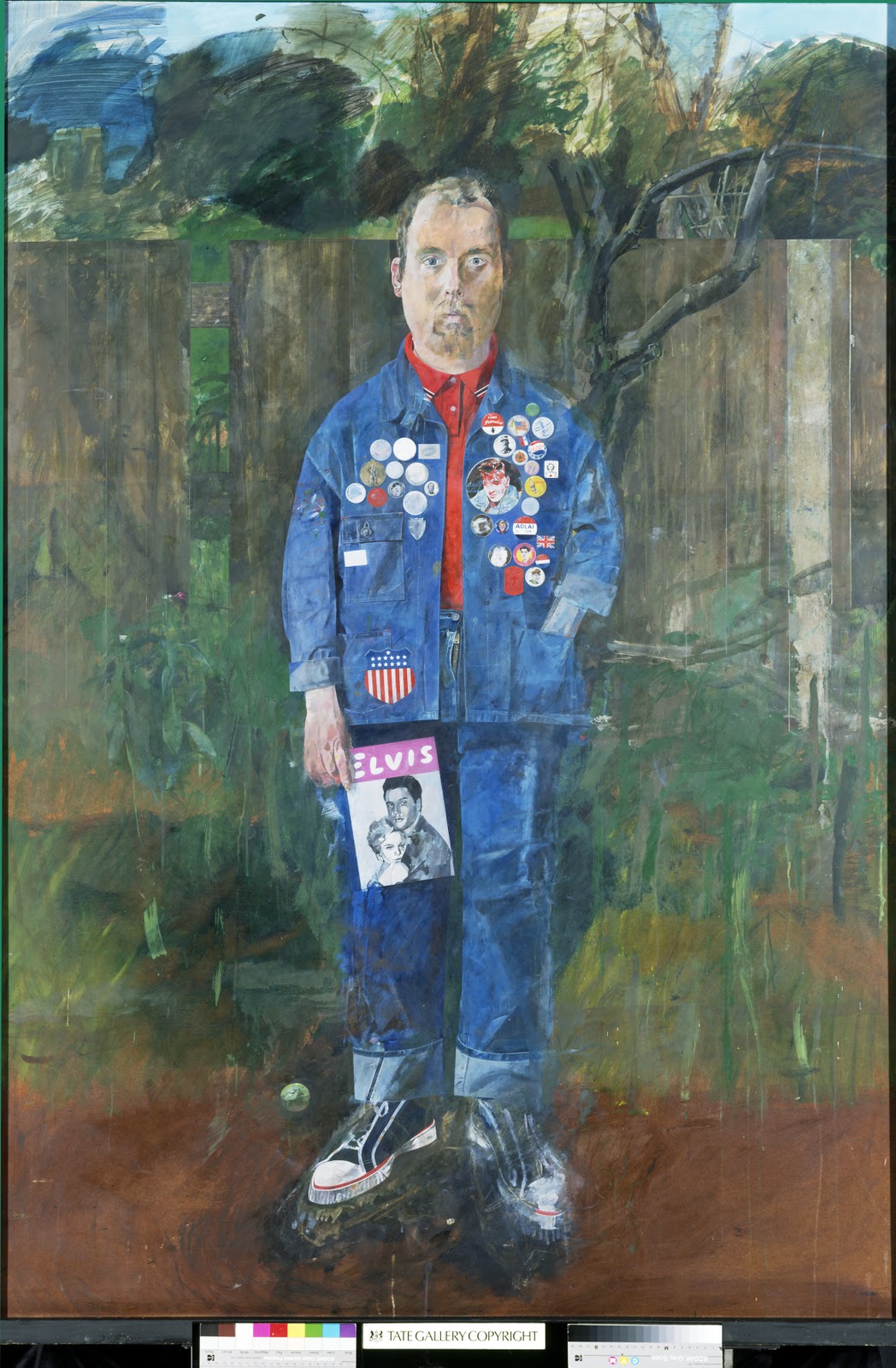 In a speech at the opening night, Camila Batmanghelidjh, founder and director of Kids Company, spoke of how she has seen, with her own eyes, the power of art in changing things for young people. Not only have many contributed to this exhibition in terms of works displayed, but there are also a number of local teenagers acting as guides around the gallery. It is no exaggeration then, when Batmanghelidjh continues: "This institution and this exhibition are an absolute celebration of everything that is good in our young people."
As sociologist Richard Hoggart wrote about We are the Lambeth Boys, one of the films on show in the Teenage Wildlife vidéothèque, "it sets out to show, not the whole truth, but some aspects of the truth, wholly." This is an apt description of the exhibition as a whole, a show so vast and appealing that, although there are inevitably gaps, visitors, both young and old, will want to return again and again to find and re-experience their own truths.
Images:
Santiago Mostyn
Callie on the Sandbank
from Excerpt All Most Heaven
2008
Credit Santiago Mostyn
Sarah Lucas
from Self Portraits 1990-1998
Eating a Banana
1990
courtesy the artist, Sadie Coles HQ London
Inkjet print on paper
JMW Turner
St John's Church, Margate
1784
Pen and ink and watercolour on paper
Peter Blake
Self Portrait with Badges
1961
courtesy Tate London 2011
Oil on board
Originally published at: http://www.rovesandroams.com/2012/01/nothing-in-the-world-but-youth-at-turner-contemporary-margate/