12/12/11
Laurel Nakadate
Zabludowicz Collection
29 September – 11 December 2011
Oops! I did it again
I played with your heart, got lost in the game
Oh baby, baby
Oops! You think I'm in love
That I'm sent from above
I'm not that innocent!
(Oops! I Did it Again, Britney Spears, 2000)
On the surface, Laurel Nakadate's collection of video works portray a young, sexy American idol girl, dressed in little more than the skimpiest possible bikini top and shortest shorts, chewing gum, dancing about provocatively to her walkman or stripping with and for ugly middle-aged men with whom she seems quite clearly to have the upper hand. But scratch the surface and is it really as casual and playful as it seems? And if there is exploitation here, who is exploiting whom?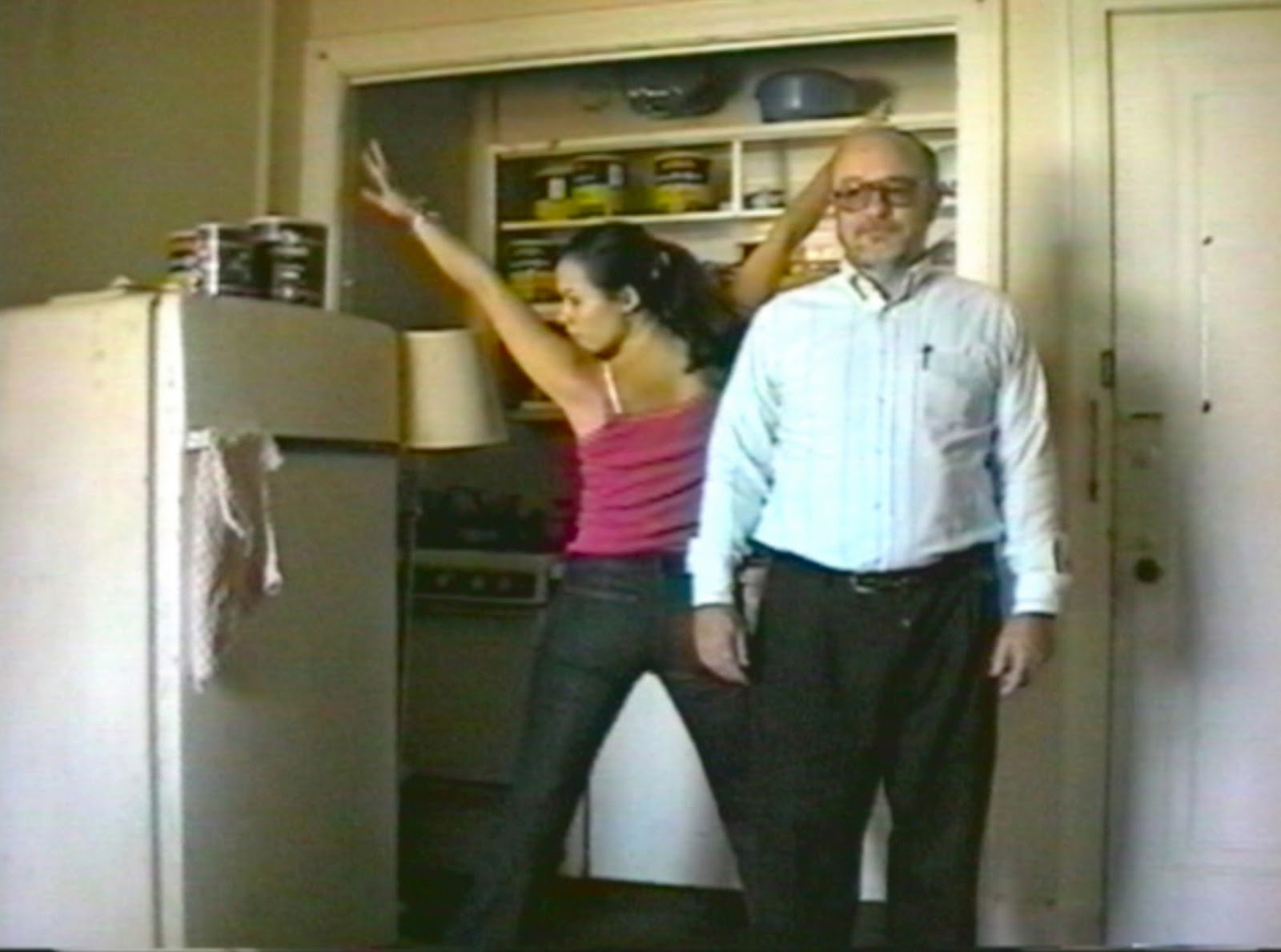 Nakadate's first UK solo exhibition at the Zabludowicz Collection brings together a large body of her filmic and photographic work from over the past ten years, and also includes a couple of specially commissioned pieces. For I Want to Be the One to Walk in the Sun (2006) and Stories (2005), two of the longer films in the collection, Nakadate travelled across America, hanging out at truck stops, gas stations, and other less than salutary locations, looking to meet men with whom she could go home and make her work. Sometimes this would involve teaching them simplified versions of strip poker, live on camera, other times just asking them to follow her in the dark in a disconcerting style. In between encounters, she is seen in a maid's outfit, with a dog humping her leg, and pole dancing around lampposts and a support on the porch of a weather-boarded chapel, to the soundtrack of Neil Young's Heart of Gold. Nothing but a sexual being, the spiritual emptiness and loneliness are resounding.
This loneliness comes across again in Love Hotel (2005), for which Nakadate spent a week alone in Tokyo, staying in various short-term establishments intended for amorous liaisons. To the soundtrack of Bonnie Tyler's Angel of the Morning – "then slowly turn away, I won't beg you to stay with me" – she acts out love scenes with an absent, invisible lover. Particularly poignant also is the line: "I'm old enough to face the dawn." For is she? There is something naïve and childlike to her performances, despite their obvious sexuality. In Greater New York (2005), for example, shot in the wake of 9/11 and capturing "small personal moments," visions of her dancing to a backdrop of fireworks (a recurrent motif in many of her works: "… I attempt to find beauty in the world. […] Fireworks are so grand, and perfect, and then, only moments later, so wholly disappeared"[1]) and scenes of natural innocence, such as squirrels frolicking in the park, Nakadate cajoles a baby bird, quite obviously dead, to get back up and return to life. Similarly touchingly, Exorcism 3 (Dancing in the Desert for Britney) (2009) contains a performance carried out on the Salt Flats in Utah, about which Nakadate explains that she "danced as an attempt to exorcise Britney Spears' sadness. I wanted to spare her…" Yet how genuine is this childlike simplicity, when, at the same time, she steadily holds the viewer's – voyeur's – gaze?
Britney is clearly an influence on Nakadate. Another work, the three-channel installation Oops! (2000), shows the efforts she made to teach men she met through random encounters to join with her in dancing to this song. In preparation, she watched MTV eight hours a day for a week to transcribe and learn the choreography. She then also bought a Hello Kitty boom box to take with her to the men's homes. To return to the lyric with which I began: "I'm not that innocent!"
Good Morning Sunshine (2009) stands out from the other works in the exhibition, not only because it is scripted (and without musical accompaniment) and stars three girls (selected via an open casting call on Syracuse, New York) rather than Nakadate herself, but because there is a chilling role reversal. Repeating the same scenario three-times over, once with each girl, Nakadate, armed with her camera, and taking on a sinisterly seductive male role, enters the bedroom, wakens the sleeping beauty, and gradually gets her to stand up and strip: "You know you're the prettiest girl, right? […] Let me look at you. […] Show me your feet. […] What's underneath your shirt? […] Don't be nervous…" The girls, silent for the most part, with the occasion shy smile or nod, stand coyly, equipped with teddy bear, looking uncomfortable, but complying nevertheless. They are being manipulated and groomed, watched and exploited, devalued.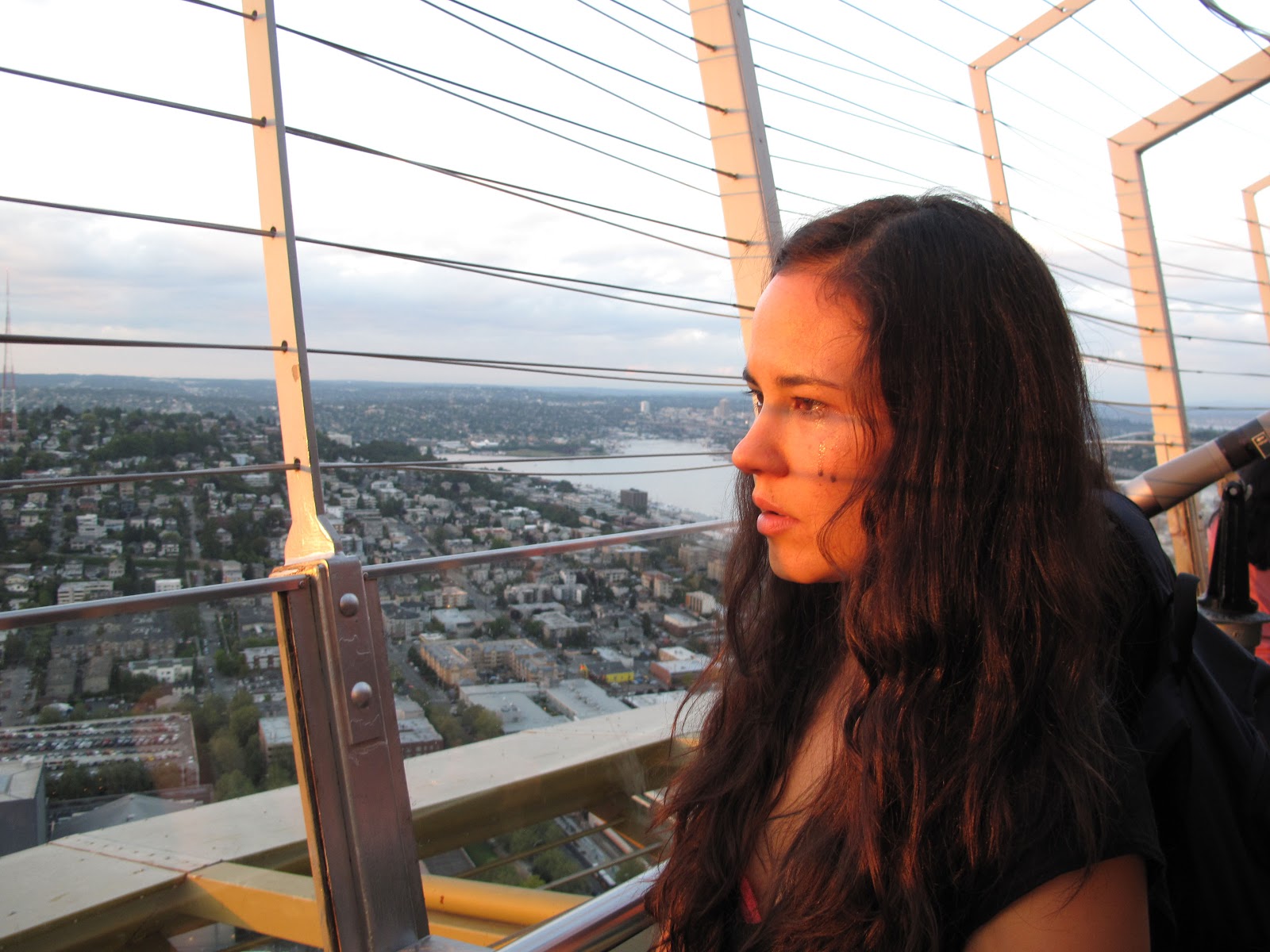 In amongst the films, spread across two small back rooms upstairs, are 365 A4 photographs comprising 365 Days: A Catalogue of Tears (2010), produced between 1 January – 31 December 2010, during which time Nakadate photographed herself crying on a daily basis, purportedly to "deliberately take part in sadness each day." But these shots – some naked, some not, and ranging from lying on her bed or in the bath, to standing before the mirror, to travelling by plane or train – capture so much more than sadness. They are moments of anguish, desolation, and despair: revealing the cruel truth behind the performances of sexual bravado and laughter. Stripped bare, we see a vulnerable girl with a lack of self worth, seeking meaning, seeking belonging. Listen again to the lyrics of her carefully selected background songs: in Lessons 1-10 (2002), where Nakadate films herself acting as an art model in a man's house, dressed as a school girl, in provocative lingerie, or spread eagled naked across the desk, Patsy Cline croons out You Belong to Me. Beyond words, however, is the choice of Satie's haunting Gymnopédie for Where You'll Find Me (2005), which reenacts the death and crime scenes of a number of young girls across America, sometimes stripped, beaten and bloodied, always alone. Who will miss them? Will they be noticed when they are gone? Once again, the desperate longing to be loved is apparent, this time to the shocking extent of seeking solace in death.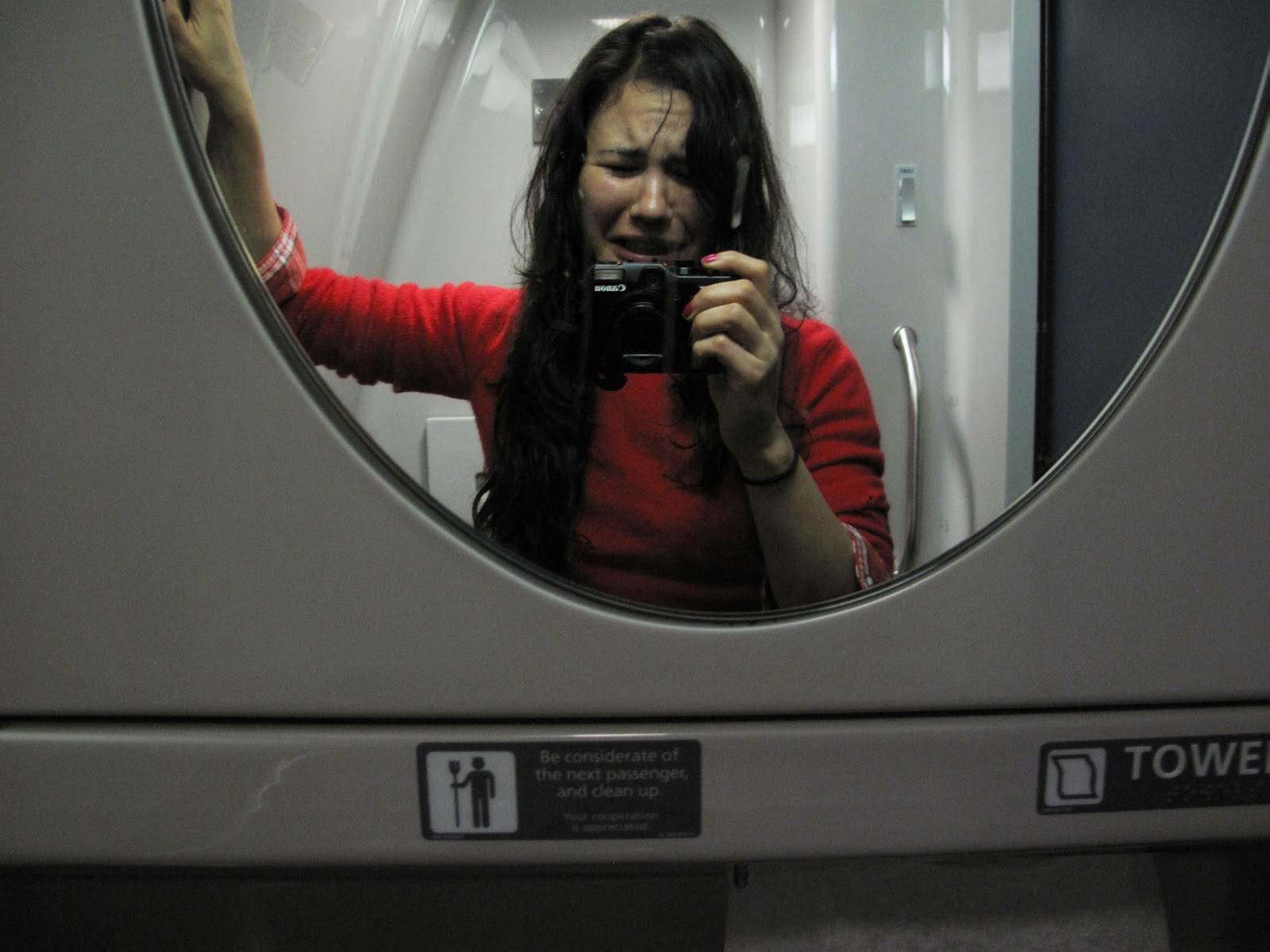 In an interview for Art Talk![2], Nakadate says: "there's nothing more pathetic than a chance encounter that you try to turn into something real." Sometimes, however, it takes such extreme action to distract you from the emptiness you feel inside; sometimes it is all you believe you are worth. Don't be fooled by the superficial cavalierness of Nakadate's films. Certainly, she is "not that innocent", but, equally, there is much more to her overt sexual provocation than meets the eye.
---
[2] Viewable on YouTubehttp://www.youtube.com/watch?v=kMDNAlw3b-I, accessed 10/12/11.

Laurel Nakadate

Still from Oops!, 2000

3 channel video

3:33 minute loop

Edition of 5

Courtesy the artist, Zabludowicz Collection and Leslie Tonkonow Artworks + Projects, New York

Laurel Nakadate

Still from Oops!, 2000

3 channel video

3:33 minute loop

Edition of 5

Courtesy the artist, Zabludowicz Collection and Leslie Tonkonow Artworks + Projects, New York

From the series 365 Days: A Catalogue of Tears, 2011

September 4, 2010

Ink Jet print

8-1/2 x 11 inches

Courtesy the artist, Zabludowicz Collection and Leslie Tonkonow Artworks + Projects, New York

From the series 365 Days: A Catalogue of Tears, 2011

February 9, 2010

Ink Jet print

8-1/2 x 11 inches

Courtesy the artist, Zabludowicz Collection and Leslie Tonkonow Artworks + Projects, New York