25/03/11
The Disruptive Betterment of Culture
"i am a desperate man who loves the simplicity of
painting
and hates gallarys [sic] and white walls and the dealers in
art"
(Billy Childish, i am the strange hero of hunger).
L-13, Clerkenwell, London.
Reviewed by ANNA McNAY
Billy Childish (born Steven John Hamper, 1959, Chatham, Kent) has been variously described as a "cult figure" and an "auto-didactic polymath", yet, despite his prolific output (in a 20 year period he has published over 40 collections of his poetry, recorded over 100 full-length LPs, and produced over 2,000 paintings), he wishes to remain an "amateur Sunday painter". Indeed he has completed no formal artistic training, having been expelled from St Martin's in 1981. He resists the mainstream, and has published his own work throughout, always leaving it in its most raw, vulnerable, and authentic format, with uncorrected spelling (he suffers from severe dyslexia), and uncensored for content.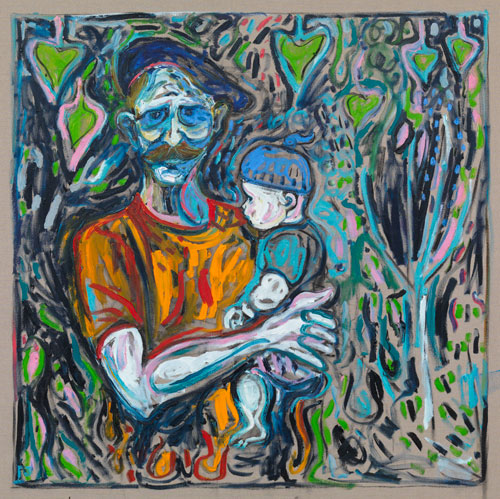 To read the rest of this review please go to:
http://www.studiointernational.com/index.php/billy-childish-the-disruptive-betterment-of-culture
Copyright © 1893–2011 The Studio Trust. The titles Studio International and The Studio are the property of The Studio Trust and, together with the content, are bound by copyright. All rights reserved